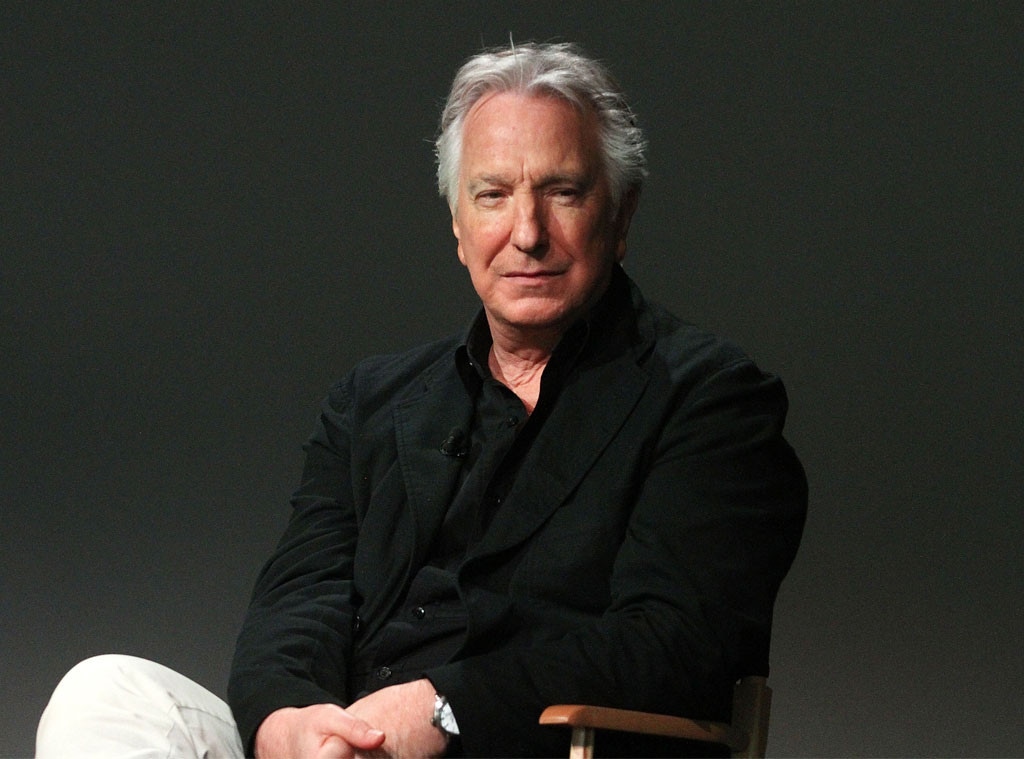 Laura Cavanaugh/FilmMagic
It is a mournful day at Hogwarts.
British actor Alan Rickman has died after suffering from cancer, according to a statement from his family. 
"The actor and director Alan Rickman has died from cancer at the age of 69. He was surrounded by family and friends," the statement read. 
With several decades in the film industry, the performer rose to international fame in 2001 in his now iconic role as Professor Snape in the Harry Potter series. 
In addition to the beloved movie adaptations, Rickman was also featured in acclaimed films like Die Hard, Sense and Sensibility, Truly Madly, Deeply, Love Actually and Alice in Wonderland. His performance in the 1996 TV film Rasputin: Dark Servant of Destiny garnered Rickman an Emmy Award, Golden Globe Award and Screen Actors Guild Award. 
A man of many talents, Rickman also celebrated a successful British theater career, earning a Tony Award nomination in 1987 for his lead role as Vicomte de Valmont in the Royal Shakespeare Company's production of Les Liaisons Dangereuses.
His final film, Alice Through the Looking Glass, is scheduled for release in May. 
The star is survived by his wife Rima Horton, whom he secretly wed around 2012 after 40 years together. 
Our thoughts are with his family and friends during this difficult time.