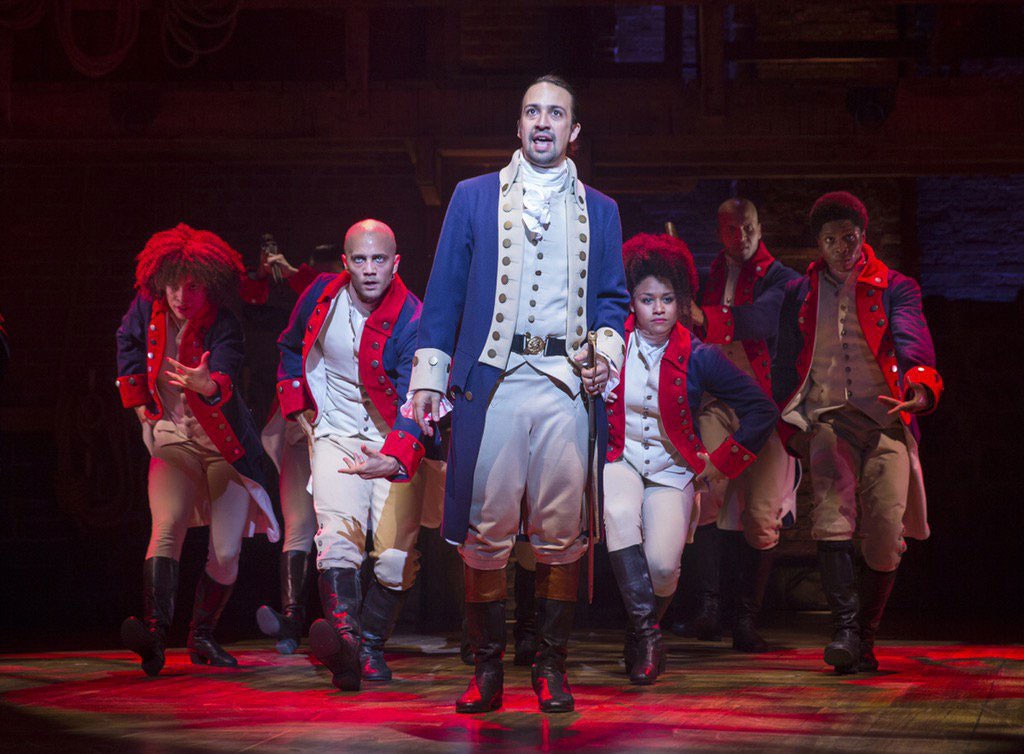 Hamilton Musical/Twitter
NBC would like its shot at producing a televised performance of Broadway's current biggest hit, Hamilton—you just might have to wait for it.
NBC Entertainment chairman Bob Greenblatt, who is actually an investor in the biographical musical about the founding father who graces the $10 bill, said his network would absolutely be open to putting the production on screen—but doubts it'll happen any time soon.
"I'm very fortunate to be a personal investor in Hamilton," he revealed to a small group of reporters following his panel at the Television Critics Association winter press tour in Pasadena, Calif. "I'm friendly and close with all those producers and the creative team, and I think sure, we'd love to be able to film Hamilton in some capacity but I think it would be years before they even look at a movie or any kind of film version of that show."
And yes, in case you were wondering, the hottest ticket in town really is worth the hype. "It's a thrilling theatrical experience. I think it'd be a thrilling movie or television experience, and yeah, I'd love to. I think it's unrealistic for a decade or so, but check back with me then."
NBC, which brought the live musical craze to TV when it put on The Sound of Music in 2013 (followed by Peter Pan in 2014 and the critically acclaimed The Wiz in 2015), announced that 2016's production will be Hairspray (assuming all the deals are completed), so go ahead and start your dream casting on that now.
Watch:
Shanice Williams Is "Phenomenal" as Dorothy in "The Wiz"