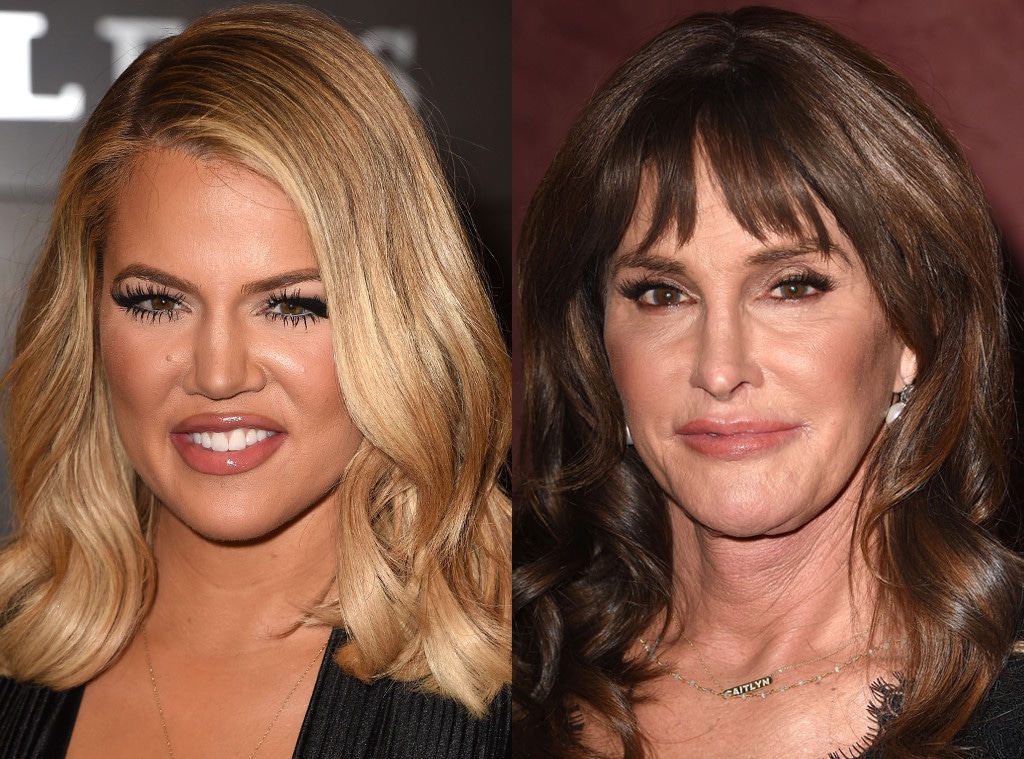 Steve Granitz/WireImage
Khloe Kardashian opened up about a lot of topics during her sit-down interview on Sirius XM's Howard Stern Show on Wednesday, but the most shocking portion of the conversation was how uncensored she was while discussing Caitlyn Jenner's transition.
The 31-year-old explained her side of the story, revealing how Bruce (at the time) had continually denied his transition, despite the tabloids and constant reports. Thus, when the family finally found out about his desire to become a woman, she admits to feeling entirely betrayed—not because he wanted to transition, but because she said he continuously lied to their family about it.
"People would think that we were lying…But no, we believed him," she explained, revealing that the family first heard of the transition while at a business meeting for Caitlyn's docu-series. "They mentioned Bruce had a television show about transitioning, and that's the first we heard of it…We felt betrayed because more business people [knew]."
She continued, "We felt so, like, what the f--k! We've been asking you, and why do [business people know? I never want someone to feel like they have a one-up on our family. We've never turned our backs on each, with all the cluster f--ks of shit in our lives, so why would we now?"
In fact, when the family tried talking to Bruce about it off-camera to get the real story, she said he would refuse. "He would only want to talk to us on-camera. I think for security he felt we couldn't get upset or whatever."
Eventually Bruce had the conversation in privacy, but he still never confirmed his full transition to his daughters. "He did have private talks with us after," Khloe explained. "But he never said he was going to transition. He would just say his soul has always been a woman, but I can't tell you if at that moment he really didn't think he was going to transition."
Kevin Winter/Getty Images
So when did the Kardashian-Jenner clan finally learn that Bruce would, in fact, become a woman? Khloe says during his Diane Sawyer interview, watching together as a family.
"Bruce made it a point for all of us to watch it together, and that's when it was the first time we heard a lot of things," she told Stern. "We didn't even know about Diane Sawyer until it was taped and done. On that show is when we genuinely found out about transitioning."
However, Khloe does recall some moments during her childhood in which there signs pointing to Bruce's desire to transition. One event, in particular, stands out in her mind:
"When I was a teenager, I want to say like 13, I was in Bruce's closet for some reason, and I pulled a bag down and I found wigs and makeup and all this stuff and I told everyone what I [found]. I don't know why it was alarming to me. I can't remember if there was something else specific. I think I thought maybe Bruce was cheating."
Everyone in her family accused her of making the discovery up, including her mom and Bruce. "My mom and Bruce told me I was lying," she said. "I don't think they knew what to do—I don't even think my mom knew at the time. But everyone was like, 'You're making it up.' For some reason this event always stuck in my head, and now all the pieces are coming together."
But despite having premonitions about Bruce's desire to be a woman, Khloe admits it was still incredibly difficult because he would not be honest with his daughters, which is why she took it so hard.
"It's not that easy. But it's also I don't give a f--k what you want to do. I just [wanted him to] stop lying to us about things! Each sister had a different story because he couldn't keep up with things," Khloe explained.
For example, "We didn't know when he was going to start dressing as Caitlyn and all of that. He didn't tell us any of that. I think he knew when, and it was frustrating. So yes, my reaction might have been harsh, but in any normal family, I would like to see your reaction."
Dimitrios Kambouris/Getty Images for Victoria's Secret
Of course, Stern couldn't help but ask if Caitlyn has been more honest now after her transition, questioning whether or not she's talked to Khloe about having a gender reassignment surgery.
"If I were to guess, I don't know, we haven't talk about it, but if your soul is a woman, I would say yes," Khloe said of whether or not Caitlyn will have the surgery. "I would say there's an 80-85% [chance]. If your soul is a woman why would you want a d--k still? But that's total speculation!"
She also clarified speculation about Caitlyn being "miserable" as a woman and wanting to go transition back to being a man.
"If your soul is a woman, I don't think she would ever want to be going back to being a man."
You can listen to Khloe's full interview here.
Make sure to tune into an all new Keeping Up With the Kardashians this Sunday at 9 p.m.