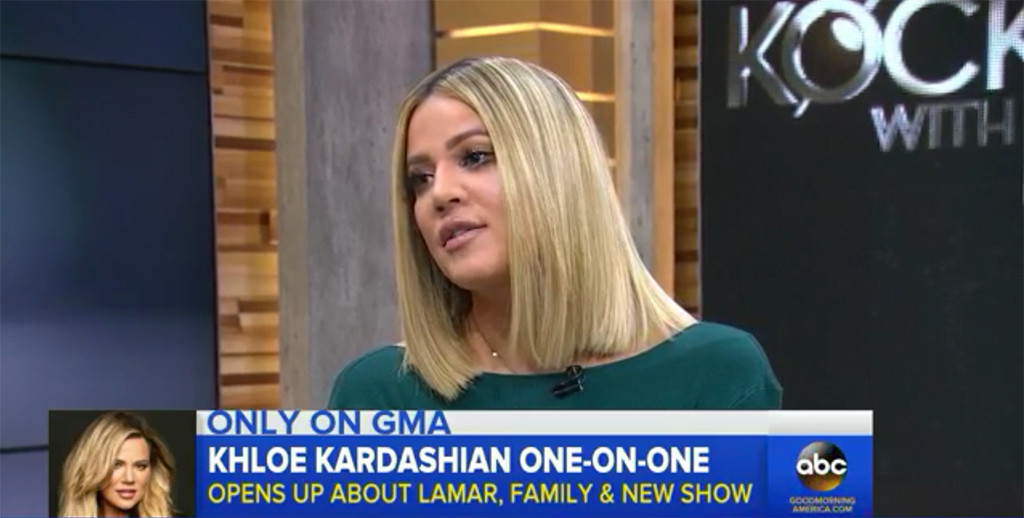 ABC
2016 will truly be a new year for Rob Kardashian.
Khloe Kardashian appeared on Good Morning America Wednesday and opened up about Lamar Odom and her brother Rob. It was recently revealed that Rob, who has become a bit of a recluse over the past year, was diagnosed with diabetes. Khloe previously told E! News that his health scare served as a "wake up call," and now she says that he is leaving it all behind to start anew.
"He got out before the New Year, so I was like, 'OK let's leave all that stuff then,'" she explained. "Listen, you found out what the stuff is. Let's tackle it head on."
Khloe maintained that she believes "everything happens for a reason" and took this as a sign for her brother to "jumpstart his health journey." She also admitted that she doesn't know which type of diabetes he has.
"He's taking it seriously," she added. "We're only 13 days into the New Year, but that's good enough for me."
One day at a time, Rob!
The Kocktails With Khloe star refuted claims that her family had an official "intervention," telling us last week that she believed it was a specific phone call with her brother during the last season of their E! show that was the real turning point because she realized she was part of the problem.
"We didn't mean to film [it] and it just happened. We filmed an intervention that aired...not so much like a sit-down and this blah, blah, blah, it was like over the phone and it was just like that's when the time happened and we happened to be filming and we just needed to really address a lot of stuff with Rob," Khloe said. "And it came to be that I'm an enabler because I baby him too much but I can't kick my brother out, that's never gonna happen."
But with a new outlook and a family helping him get better, Rob will hopefully find success in 2016.
Make sure to watch an all-new episode of Keeping Up With the Kardashians Sunday at 9 p.m. only on E!.
Related:
Khloe Kardashian Tells All on Rob's Health Scare