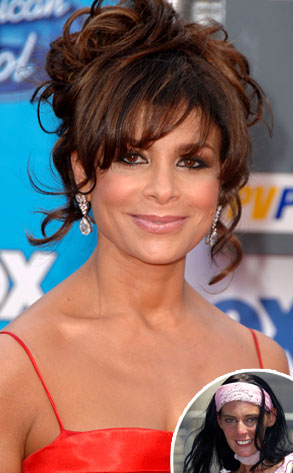 Steve Granitz/ Getty Images, Frazer Harrison/Getty Images
For Nigel Lythgoe, the best defense is not so much a good offense as a horrible memory.
The former American Idol producer, who over the summer defected to So You Think You Can Dance, is speaking out about last month's apparent suicide of onetime Idol contestant and Paula Abdul admirer Paula Goodspeed, denying that show producers intentionally placed Abdul in an unsafe situation in exchange for a few minutes of entertaining footage.
But while Lythgoe told People that it "would not enter our heads" to put Goodspeed or anybody in the audition room "that you believe is a danger to herself or a danger to Paula," he could not recall whether Abdul had, as she claims, voiced extreme concern about the girl.