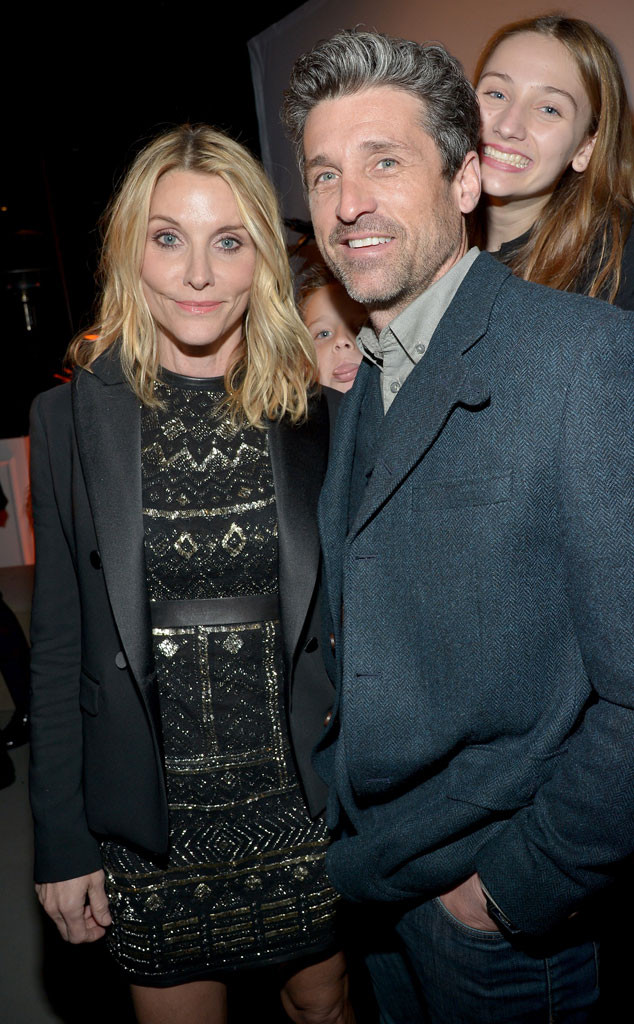 Charley Gallay/Getty Images for Marie Claire
Patrick Dempsey will always have Jillian Dempsey's back.
The estranged couple attended the inaugural Marie Claire Image Maker Awards at Chateau Marmont in L.A. Tuesday. Kristen Stewart showed up to honor Jillian, her makeup artist. "There are makeup artists, and then there are true artists. That's what it takes to create an image. Jill falls under the latter," Stewart, 25, told the magazine. "There are few of those in this business."
Jillian, 41, modeled a lacy LBD and a black blazer, while Patrick, 50, wore a suit and a gray shirt. The beauty pro—whose clients include Anne Hathaway, Jennifer Lawrence and Kate Winslet—told the magazine she needs "good lighting to make someone look amazing," and it appears she did just that while getting ready for the night. It was actually a family affair, as Jillian and Patrick posed for a picture together and were even photobombed by two of their three kids together.
It wasn't the first time Jillian and Patrick have been out in public together since announcing their breakup a year ago, but it was their first time attending a public event as exes. "It is with careful consideration and mutual respect that we have decided to end our marriage," they told E! News in a statement last January. "Our primary concern remains the well being of our children, and we ask with gratitude that you respect our family's privacy at this very sensitive time."