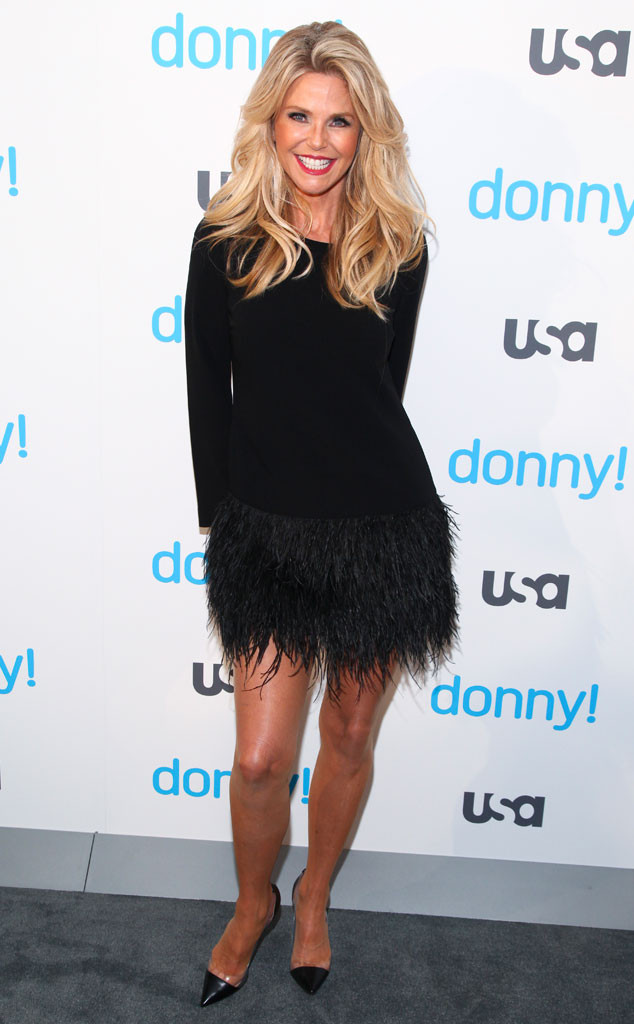 Andy Kropa/Invision/AP
Iman and David Bowie's romance is a story many have fallen in love with themselves, but little did we know that Christie Brinkley actually played a huge role in one of the biggest milestones the couple shared.
Posting a sweet photo of the two lovebirds holding their baby daughter Alexandria "Lexi" Zahra Jones, Brinkley recalled helping her supermodel friend conceive her child when she was facing fertility struggles following the iconic musician losing his battle to cancer.
"Iman always told the story in such a charming way," Brinkley wrote in the caption. " 'It took two blondes to get me pregnant David Bowie and Christie Brinkley!' 'You see...' Iman explained to me, 'in Somalia they say if you are having trouble getting pregnant you must hold a baby all day' so I handed her my baby, Sailor, and she held her all day long ...and sure enough, it worked!"