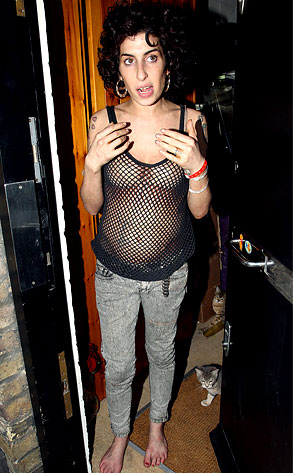 Goff/INFphoto.com
Blake Incarcerated could be getting a jail buddy.
A London judge on Friday sentenced Johnny Blagrove, the man who sold a disturbing video to The Sun tabloid apparently showing Amy Winehouse using drugs, to two years behind bars.
The 34-year-old dealer was sent to the clink after pleading guilty to two counts of offering to supply illicit substances, specifically cocaine and Ecstasy, to the "Rehab" belter and other celebrities. His girlfriend, 22-year-old Cara Burton, copped to two counts of offering to supply methamphetamine, but she was let off the hook with two years' community service.