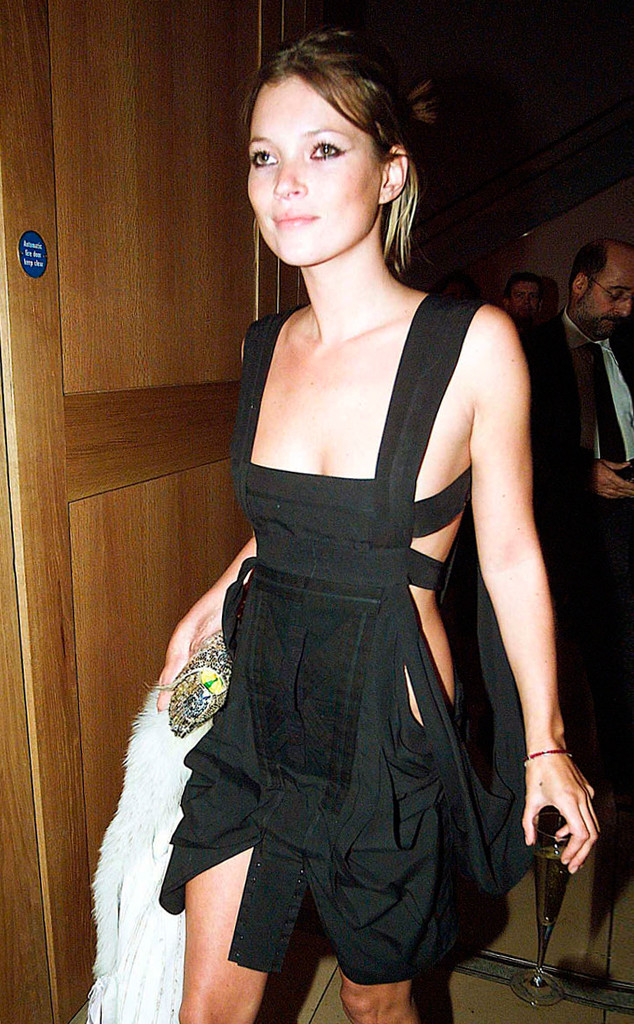 WireImage
Kate Moss turns 42 today and, as yet, has shown no definitive signs that she's aging like a normal person.
Of course that's for her aesthetician to know for sure, but we know for a fact that her I-rolled-out-of-bed-looking-like-this street style has only grown more impressive through the years.
In fact, when it's time to put together a casual outfit and you're not quite sure which direction to go in, it never hurts to wonder..."WWKD?"
Moss may be one of the all-time supermodels, not to mention still in demand after a quarter-century in the business for high-fashion and cosmetics ad campaigns, runway shows and magazine covers. But while over-the-top couture, red carpet gowns and heavily made-up photo shoot looks are all well and good, that doesn't help any of us on an average day.