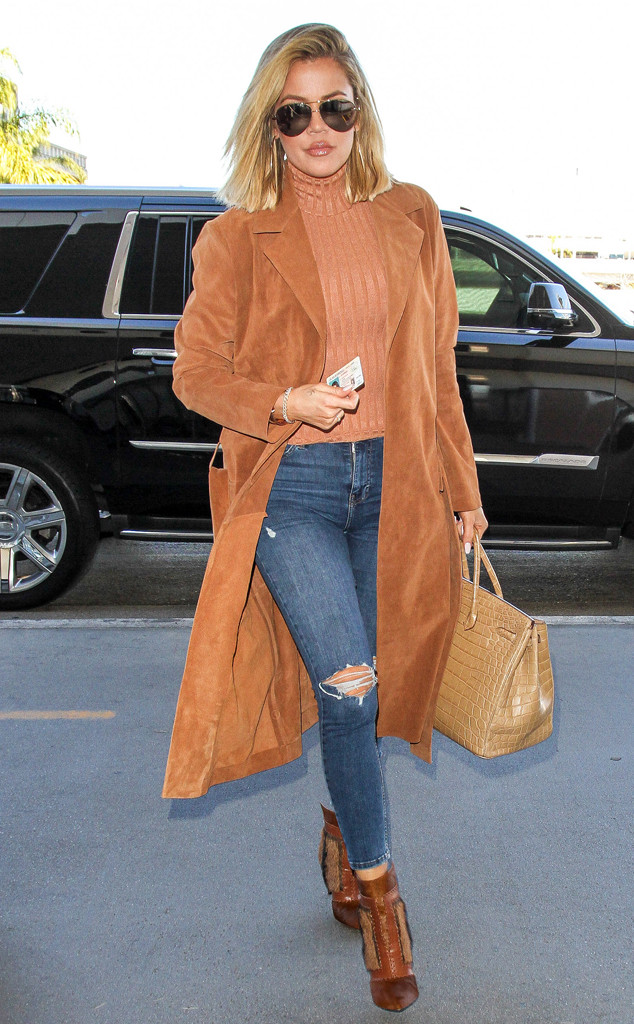 INFphoto.com
There was a slight detour in Khloe Kardashian's plan today.
The E! star took to Twitter to reveal that her flight to New York City with makeup artist and friend Joyce Bonelli was disrupted with an emergency landing in Las Vegas, but don't worry, she's OK.
With a photo of her chic airport attire, Khloe tweeted, "supposed 2b in NYC but somehow I'm in Vegas NYC I'm trying to get there. Emergency landing but Joyce and I are SAFE."
The celeb is currently on her way to the Big Apple as part of her promotional tour for her upcoming show Kocktails With Khloe, which premieres on Wednesday, Jan. 20 on the FYI network.
To kill time, Khloe had one perfect solution: livestream! She took to her app to share with fans that they had to deplane, and showed that she and Joyce are just hanging out in the airport. A second livestream, which began with a FaceTime sesh with sister Kylie Jenner, revealed that the flight to NYC was canceled, and they wouldn't be able to leave Vegas until tomorrow morning.
Khloe asked if they could just go back to Los Angeles tonight, and the airline agent said there is a 6 p.m. flight to SoCal, that's when the livestream ended. Yeesh!