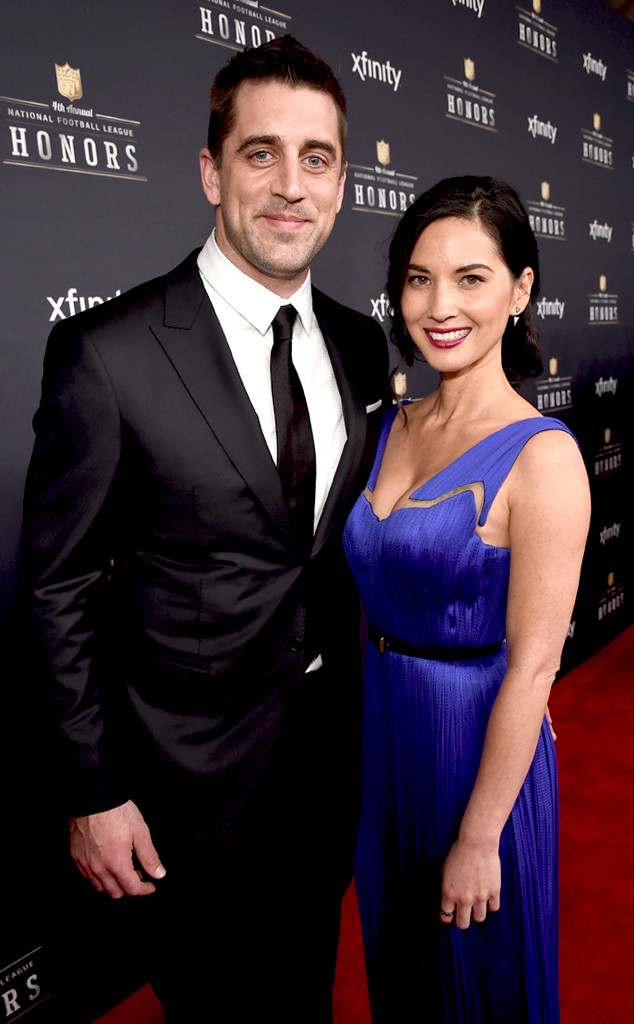 Kevin Mazur/WireImage
Olivia Munn is setting the record straight.
The actress and her NFL beau Aaron Rodgers made headlines recently after reports claimed they got engaged, but it turns out, that's not the case. And instead of just making a public comment about her personal life, Munn decided to have a little fun with her denial (which is why we love her).
The (fake) engagement reports were brought to her mother's attention, who sweetly sent her daughter a text message to congratulate her on happy news. That's when the 35-year-old explained that the stories weren't true, and she decided to share the conversation with her mother with all of her Instagram followers to make sure everyone was on the same page.