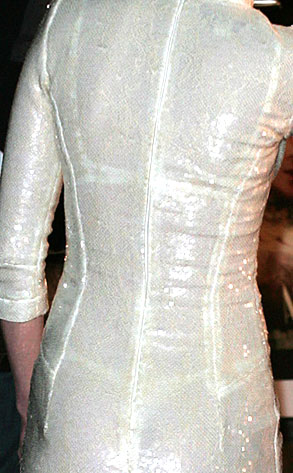 Axel/ZUMAPress.com
Here's a Hint: We see London, we see France, we see this star's underpants as she hits the U.K. premiere of her new movie in a shiny and slightly transparent dress.
Seems this actress, who's been in the Biz for a while, forgot that when flashbulbs pop sheer dresses become see-through.
Then again, at least the new mom is wearing her undies (unlike Britney Spears back in the day).
Think you know who's accidentally showing her skivvies? Get the answer right here.