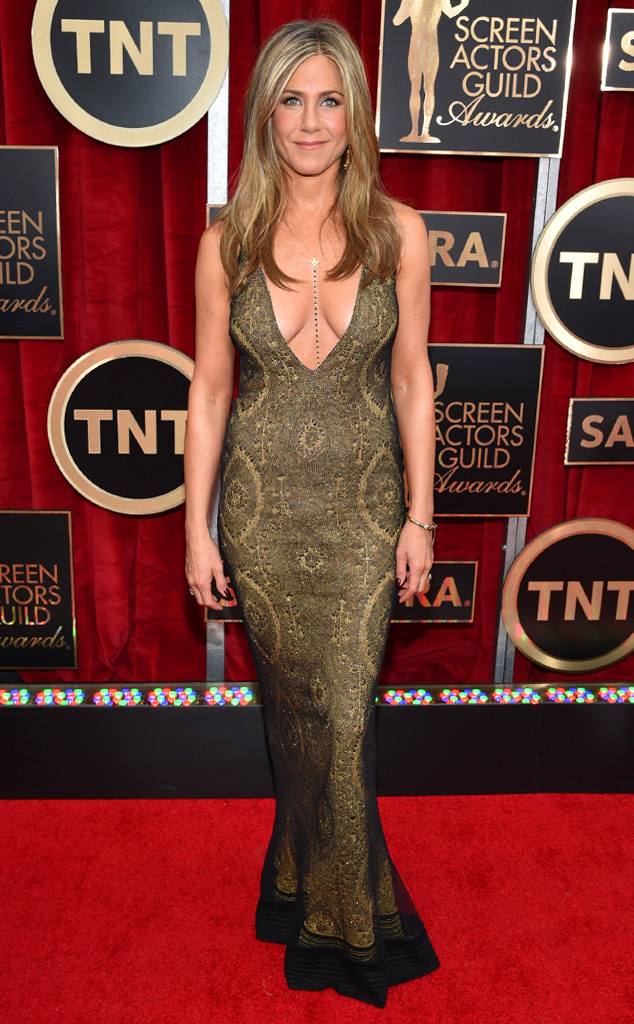 Jordan Strauss/Invision/AP
Jennifer Aniston is one starlet who won't beat around the bush about her body—staying trim requires a yearlong diet commitment.
With arguably one of the most desired physiques in Hollywood, the 46-year-old veteran actress is revealing the realistic ways she stays looking long and lean. To start, she doesn't do cheat days.
"My diet's good all year round. I don't do a big reset," she dished to Yahoo! Food.
Instead of assuring us all that she "totally scarfs down cheeseburgers" and that her body just naturally happens, Aniston is open about her unwavering commitment to a standard healthy diet—one that our own doctors have been describing to us for decades.
"It's pretty clear: eat as much organic fruits and veggies as you can, keep sugar [intake] low, drink tons and tons of water, and get good sleep," she said simply.
There we have it—if we want a bod like Aniston's, we have to commit.