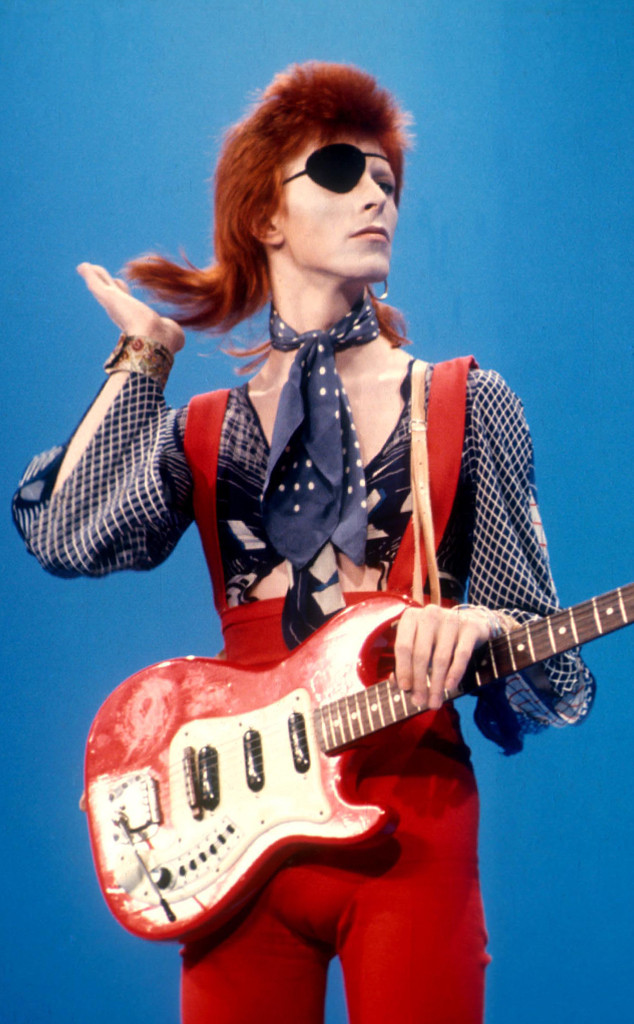 Sunshine via ZUMA Press
It's hard to think of any other performer who has contributed as much to the arts as Mr. David Bowie. The singer's status as a groundbreaker, perception shifter and singular talent reached so far beyond his music.
Wild and breathtaking, elegant and beautiful, Bowie's style influenced generation after generation, from the school room to the runway. John-Paul Gaultier, Balmain, Givenchy, Miu Miu, we could keep going, and who can forget Kate Moss as Ziggy Stardust on the cover of Vogue or Lady Gaga's epic Applause album? He was infinitely changeable and consistently mind-blowing.
While we dance around to "Rebel Rebel" and "Life on Mars," we—and a few die-hard fans from the E! Style Collective—remember some of the legend's most iconic fashion moments and pay tribute to the truest of style icons.