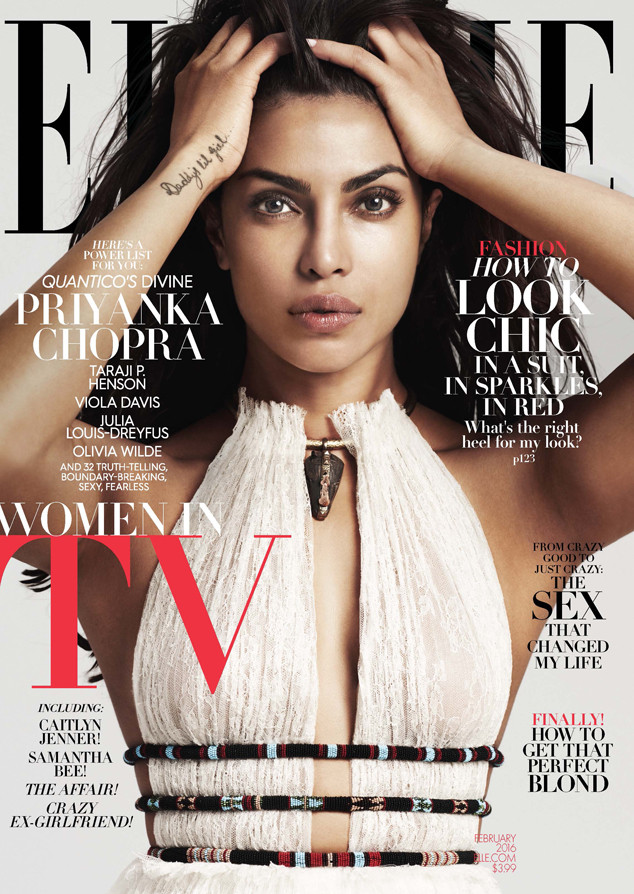 Cedric Buchet/Elle Magazine
The past few years the idea of women in Hollywood has been an increasingly important topic. Whether it's the issue of diversity, wage gap or even nabbing a role when an actress is above the age of 40, the women of Hollywood are speaking out against everything they face. Elle magazine, however, is addressing a few of the issues in its February Women in TV issue.
The magazine's 2016 Women in TV list is easily its most diverse feature ever, including actresses such as Golden Globe winner Taraji P. Henson, Viola Davis, Priyanka Chopra, Olivia Wilde and Julia Louis-Dreyfus. These five women receive their own covers, and inside their issues they open up about the struggles they face and what they're thankful for in their careers. The total list features 32 women.
Chopra, who stars in Quantico, debates the idea of women "having it all." "Why should a woman have to pick between global domination and having the love of her life?" she asks.