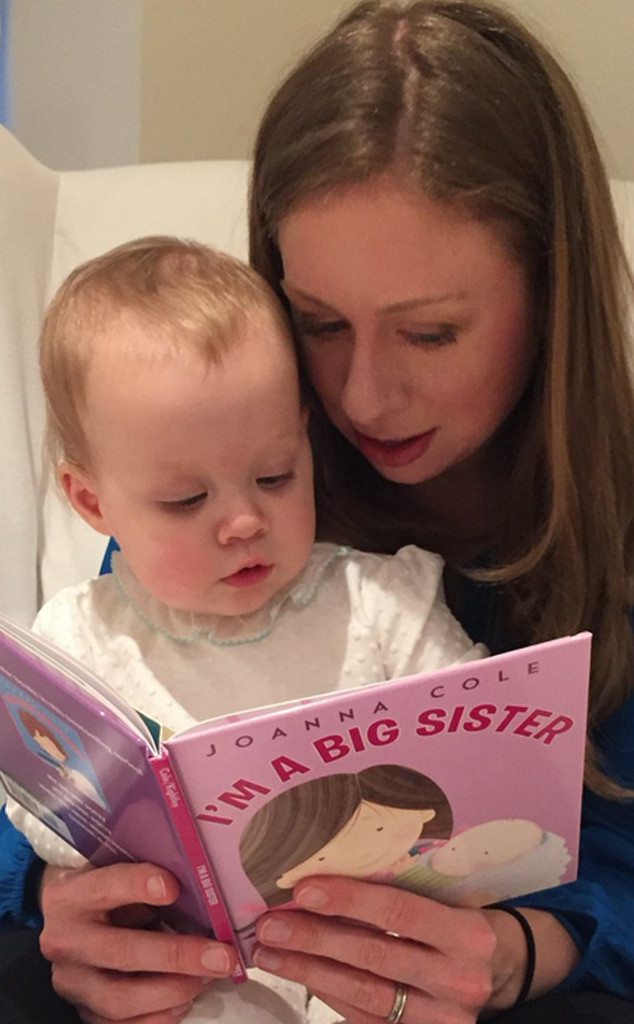 Chelsea Clinton Twitter
Chelsea Clinton is expecting her second child this summer, but as far as her 15-month-old daughter Charlotte is considered, there's still only one baby around!
The expecting mama chatted with an audience in Boston on Monday night at the American Library Association conference and explained that her little girl doesn't quite grasp the concept of "big sister" just yet.
"I don't think she has any idea what that means yet, but we're talking about it a lot," Chelsea explained. "She says 'Baby,' and then points to herself!"