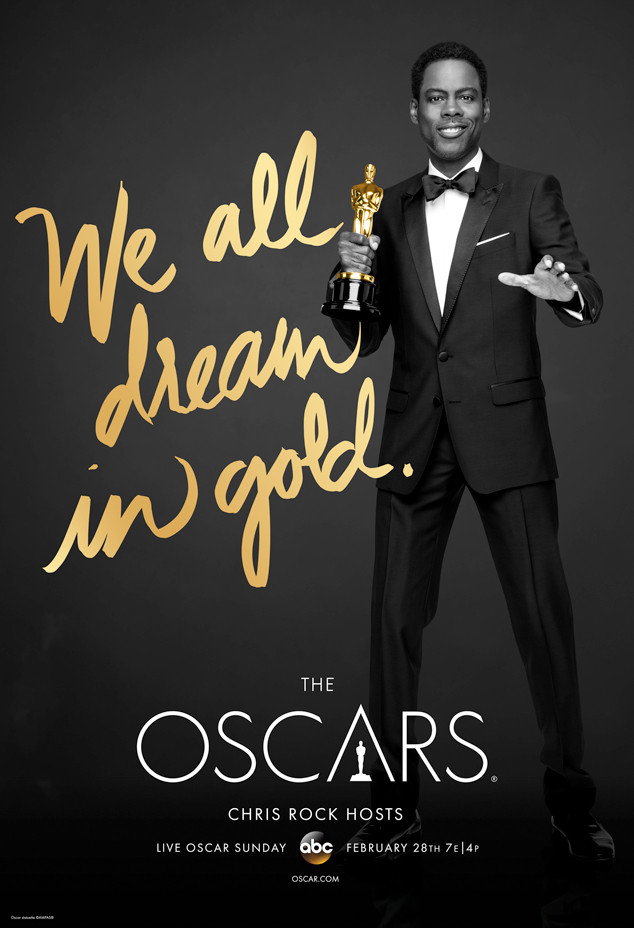 The Academy
Now that the Golden Globes are behind us we can focus on what lies ahead: the Oscars.
Chris Rock will be hosting the 2016 Academy Awards and is gearing up for them the only way one should: by pretending he's an athlete. The Academy released two new promos for the awards show, one of which reveals the theme for this year's show, "We All Dream in Gold," and the other shows the host getting amped for what basically can be described as prom night for A-listers.
The "We All Dream in Gold" promo shows clips from this year's biggest hits (and likely contenders)—official nominations will be announced Thursday—and has Morgan Freeman narrating what many characters dream about. The one dream they all have in common, however, is Oscars night, where they all hope for the gold statue. Featuring footage from Star Wars: The Force Awakens, Joy, The Martian, Steve Jobs and more, the promo highlights the glamour of the evening while maintaining a certain level of emotion that only Freeman could bring with his deep, soothing voice.