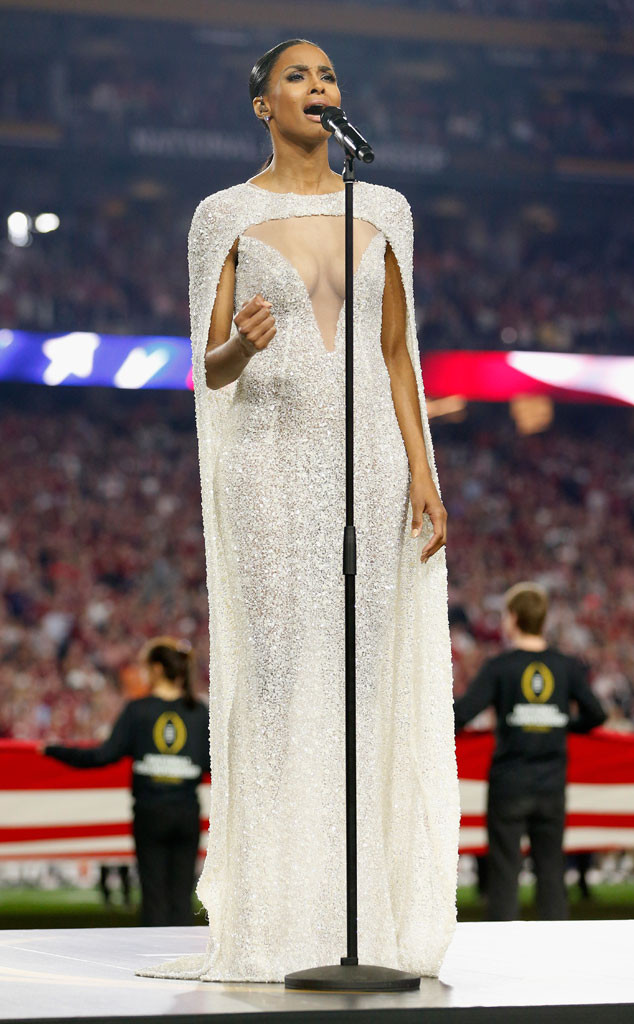 Christian Petersen/Getty Images
Ciara has her sights set on a musical touchdown.
The 30-year-old R&B singer took the stage inside the University of Phoenix Stadium at the 2016 College Football Playoff National Championship Game Monday to perform the national anthem before throngs of anxious fans.
Donning a glittering silver gown with a sheer plunging neckline and attached cape, the musician grabbed the mic to officially kick off the night's main event—a showdown between the Alabama Crimson Tide and the Clemson Tigers.
While the Alabama Crimson Tide prevailed as the champions on the field, Ciara was focused on winning a vocal venture of her own—a future Pepsi commercial.
The beverage company has featured a bevy of award-winning performers in its iconic advertising, including Britney Spears, Beyoncé and Pink—remember that gladiator-inspired 'We Will Rock You" bit from 2004? Because we sure do!