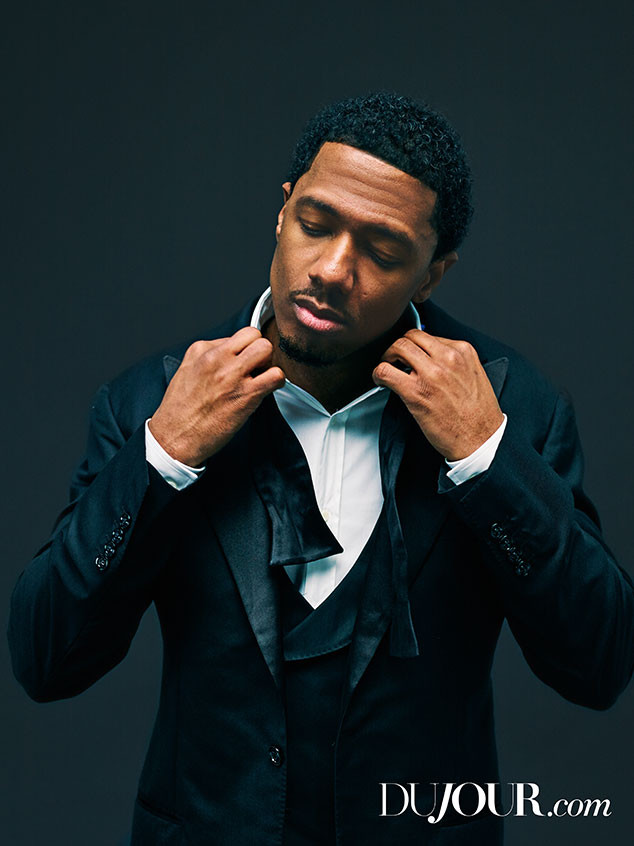 Steven Brahms
Waiting to see Nick Cannon walk down the aisle again? Don't hold your breath.
The actor and entrepreneur, who got suited for a dapper shoot with DuJour magazine, was very candid about the possibility (or lack thereof) of finding himself back in a marriage again. The 35-year-old was famously married to superstar Mariah Carey from 2008 to 2015, but admits that the chances of him tying the knot a second time are slim to none.
"I feel like marriage isn't for everyone," he told the mag. "A friend of mine put it the funniest way. He said, 'If you heard that there was a 50/50 chance of living or dying when you jump out of a plane, you probably wouldn't go skydiving."
Cannon continued, "There's like a 50/50 chance of a marriage working. If it didn't work out for you the first time, and you still survived it, you probably shouldn't do it again."
And when it comes to his personal thoughts on getting married again, the celeb hesitated, but ultimately said, "I highly doubt it."