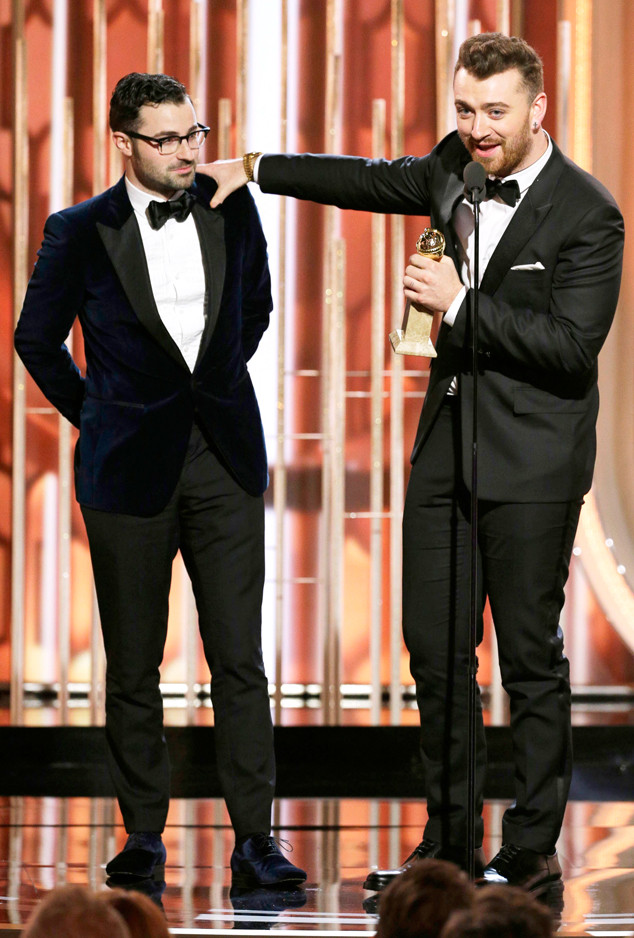 Paul Drinkwater/NBCUniversal via Getty Images
We're not the only one celebrating Sam Smith's big win.
On Sunday night, the "Writing's on the Wall" singer attended the 2016 Golden Globes where he picked up a prestigious award for Best Original Song in a Motion Picture.
While he's received his fair share of Grammy awards, the 23-year-old admitted that being surrounded by the biggest stars in movies and TV was quite the special and different experience.
"I'm in complete shock to be honest with you. I just didn't think it was going to happen tonight," he told E! News' Maria Menounos at the show's after party. "We've been here just enjoying it, just looking at everyone, it's just weird."
He continued, "It's not our world but we feel very welcomed, which is beautiful."