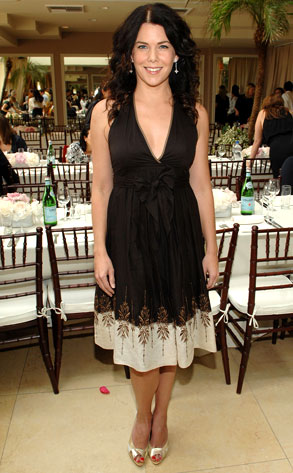 AP Photo/Peter Kramer
OK, so Gilmore Girls and Men in Trees are not technically returning to TV, but the next best thing is happening:
ABC insiders confirm that the network has ordered a new Lauren Graham pilot about a self-help guru who helps women to live empowered and more fulfilling lives but who struggles with these issues herself after...wait for it...her boyfriend dumps her!
Sound familiar? Yes, take out the snowy mountains and burly men in plaid shirts and that is so Men in Trees!
No, Anne Heche is not onboard and neither is MIT creator and writer Jenny Bicks, but Lauren will be getting a love interest...