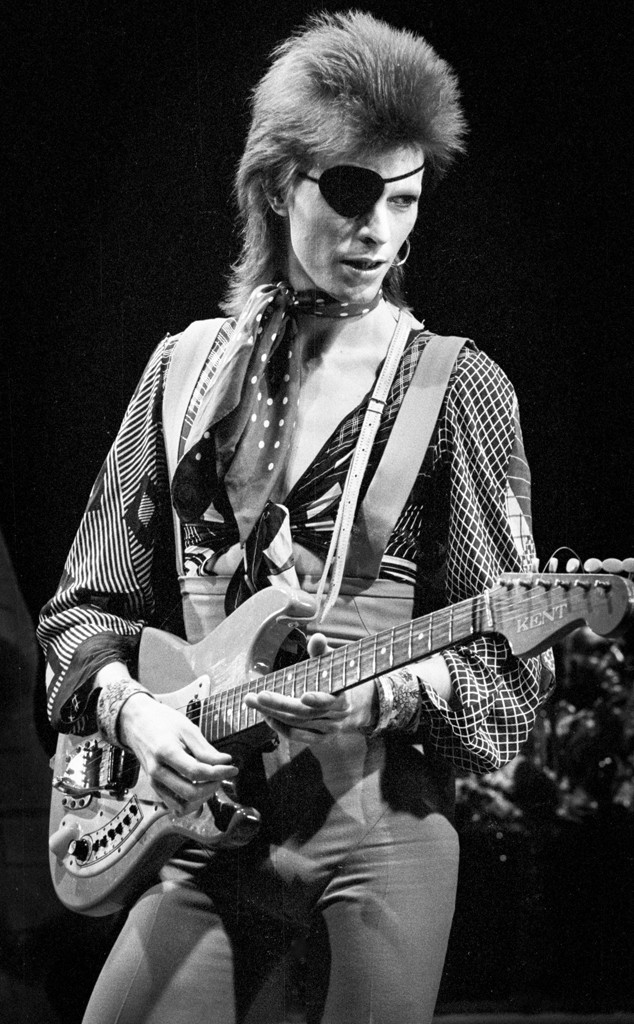 Gijsbert Hanekroot/Redferns
David Bowie's death leaves a gaping hole in the roster of living artists whose inspirational reach spanned genres, generations and modes of media, the British singer having made his mark on stage, screens, canvas and the recording studio.
Countless people—famous and not—have taken time Monday to share how much Bowie meant to them, be it for his music, his style, his humor, his enduring relationship with his wife, Iman, or his show-stopping turn in Labyrinth.
But it hardly took his untimely passing at 69, after a battle with cancer he and his family kept entirely private, to make it known just how far and wide his influence spread. And the countless covers of his songs are only an indication of how just how much he inspired his fellow artists.
Check out these 10-and-beyond artists who ripped a page (or several) from the Bowie playbook: