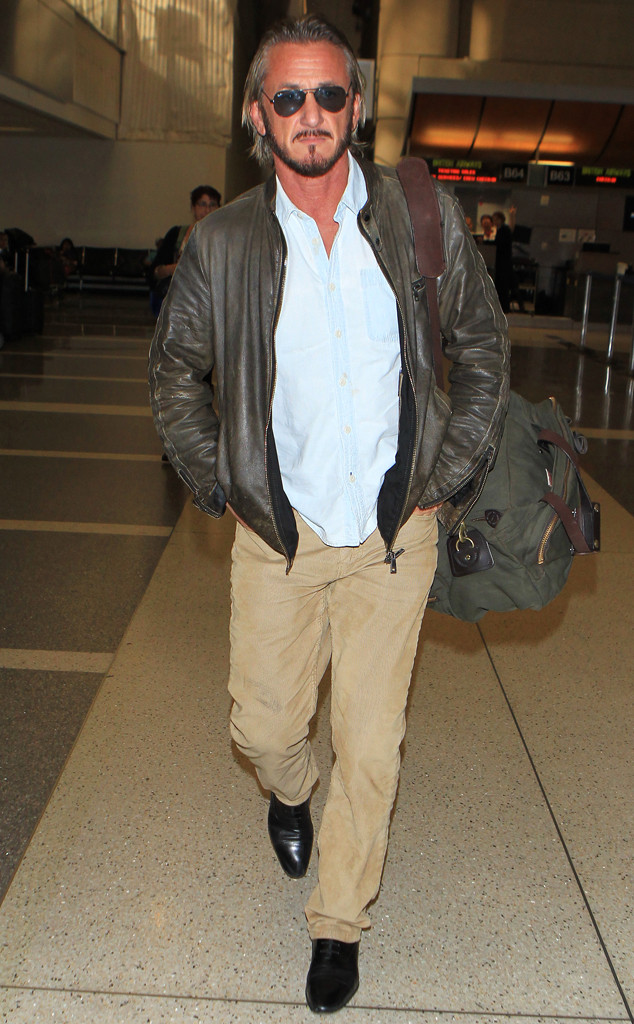 Roshan Perera/Splash News
Sean Penn went to great lengths to conduct a secret interview with Joaquín "El Chapo" Guzmán Loera this past October.
His-depth piece on the Mexican drug lord was published on Rolling Stone's website Saturday night, just one day after El Chapo was recaptured by Mexican authorities.
A Mexican law enforcement official told NBC News that Penn and actress Kate del Castillo's phone conversations with El Chapo were intercepted and thus allowed investigators to learn new details about the wanted man's location. Mexican authorities want to speak to Penn and del Castillo, claims a law enforcement official, but the Oscar winner is not worried.