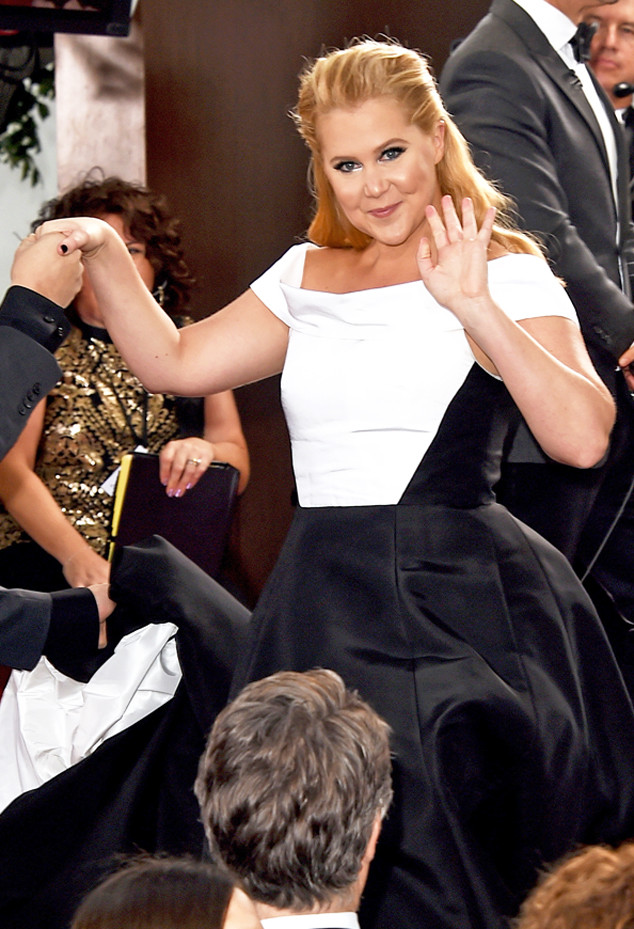 Jason Merritt/Getty Images
She's risen to fame as an outspoken comedian, but Golden Globe nominee Amy Schumer used one word that we didn't think we'd hear from her so soon.
While strutting the Golden Globe red carpet in a black-and-white off the shoulder gown, the Trainwreck star dished on her relationship status with her new boyfriend, furniture maker and Hollywood stranger Ben Hanisch. While Schumer waited until the new year to debut her beau, the lovebirds have wasted no time getting serious about each other.
To start, Hamisch has already met the blond beauty's parents and he was her date to the White House when she attended the president's speech on gun control.
Still, the most recent mark of their serious relationship arrived Sunday evening when Schumer used this four letter word to describe their connection.
"We're in love and it's really exciting," the actress told People.