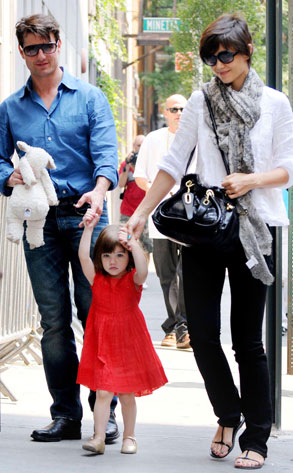 Most Wanted/Flynet
What does Suri Cruise want from Santa Claus?
"You know, she likes to color," her dad, Tom Cruise, tells me in an exclusive interview. "She likes dolls, stuffed animals. She's really easy about stuff like that."
Sounds like shopping for daughter Bella, 16, and son Connor, 13, won't be too hard either.
"A cool pair of sneakers, different books that they like," Cruise says of their wish list. "They're kind of like, 'Look, it's been a busy year and we're just looking forward to some quiet time, just hangin' out.' "
Of course, he and Katie Holmes have been anything but quiet recently...