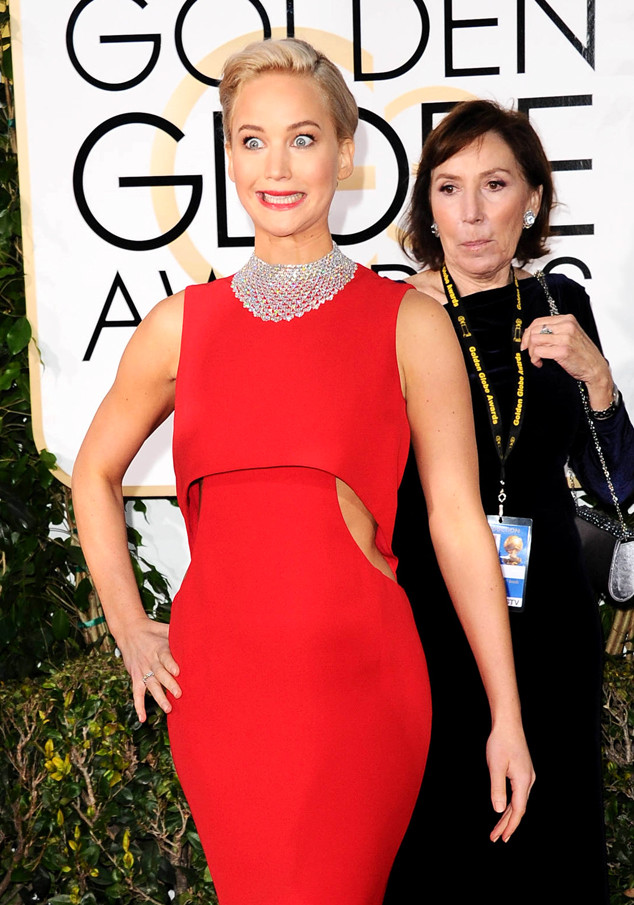 Sara De Boer/startraksphoto.com
Not all of the best moments at the 2016 Golden Globes happened on stage. Most of them, in fact, weren't even scripted at all!
Jennifer Lawrence's comically cheesy red carpet smile, for example, was one of the night's candid highlights. The Joy actress and Golden Globe winner's BFF Amy Schumer also pulled a funny face or two for the cameras, as did J.Law's newfound pal Katy Perry.
Leonardo DiCaprio and Kate Winslet's impromptu reunion delighted Titanic fans everywhere, and the co-stars' warm embrace was enough to melt the coldest heart.