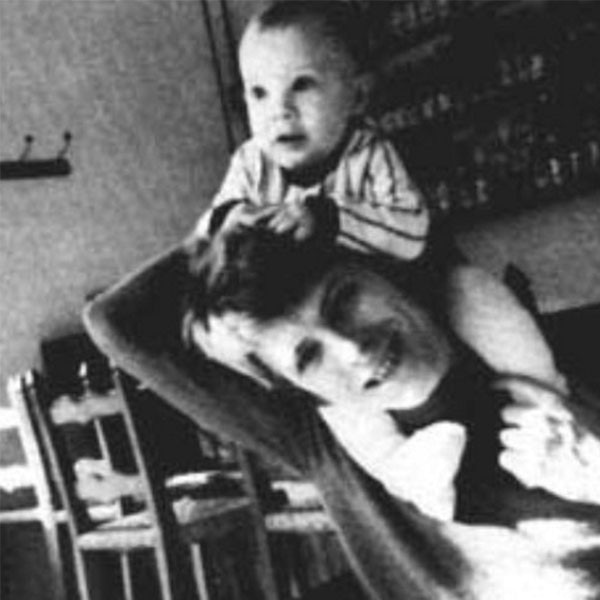 Twitter
David Bowie's son has addressed the tragic news. 
Shortly after learning that the iconic musician has passed away after a long battle with cancer, Duncan Jones took to Twitter to confirm the news to those who may have hoped it was a hoax.
Posting a sweet black and white throwback photo of himself with his father, Jones wrote, "Very sorry and sad to say it's true. I'll be offline for a while. Love to all."
Bowie's Facebook page revealed the horrible news Sunday evening, writing, "David Bowie died peacefully today surrounded by his family after a courageous 18 month battle with cancer."
The statement continued, "While many of you will share in this loss, we ask that you respect the family's privacy during their time of grief."
He was 69. No further details were released at this time.
During an interview with The Daily Mail back in 2011, Jones recalled growing up with his famous father, and the impact it had on his childhood.
"I could hear the noise up front but I'd spend most of my time hanging out with the roadies and playing with them. You know those big crash cases that they put the equipment in? Big, thick metal boxes with foam padding, well, I'd stand inside one of them and get the roadies to push me around like I was in a go-kart," he said.
"In many ways it was an incredible childhood. We traveled all over the world, we got to do some amazing things."
Jones added that he had a very tight-knit relationship with his father, and the two would Skype together almost constantly.
The 44-year-old film director called his dad "a wonderful guy and father" and said that "he gave me the time and the support to find my feet and the confidence to do what I do."