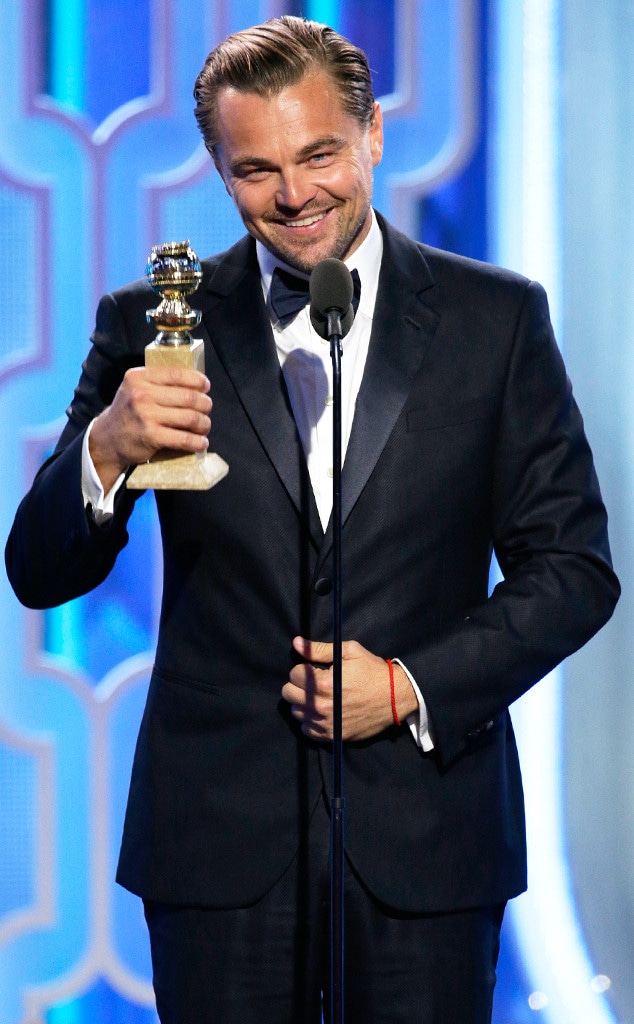 Paul Drinkwater/NBC
While we loved Taraji p. Henson and Sylvester Stalone's reactions to their award wins as well as Jennifer Lawrence and Amy Schumer's BFF moments at the 2016 Golden Globes, there's really only one personal who totally stole the show: Leonardo DiCaprio.
The Revenant actor was hands-down the happiest person of the big evening after (finally) taking home the trophy for Best Actor in a Motion Picture. But the highly-esteemed title aside, Leo went home a winner in many more ways than one. 
Here are five times he totally ruled the Golden Globes night:
Jordan Strauss/Invision/AP
1. His dapper ensemble: We picked Leo as one of the best dressed stars on the red carpet, looking dapper as ever in his fitted black suit and perfectly-placed bow tie.
2. He got a cookie from Cookie: When Taraji P. Henson won for Best Actress in a TV Series, she picked Leo as one of the few people to receive one of her special cookies.
3. His Lady Gaga side-eye: Not only was he the topic of conversation at the Globes, but he also turned into an Internet sensation with his major side-eye moment toward Lady Gaga. This will likely go down in history as one of the best moments ever at an awards show.
4. His Jack and Rose Titanic reunion: Everyone's hearts melted when he shared a sweet moment with his Titanic love, Kate Winslet, which was caught on camera unbeknownst to him.
5. His sweet and loving kisses: When the director of The Revenant, Alejandro González Iñárritu, thanked him during his speech for Best Director of a Motion Picture, Leo returned the favor by blowing some sweet kisses…and every woman pretended they were aimed in her direction.
Now we can only hope Oscars night goes the same way for the handsome star!