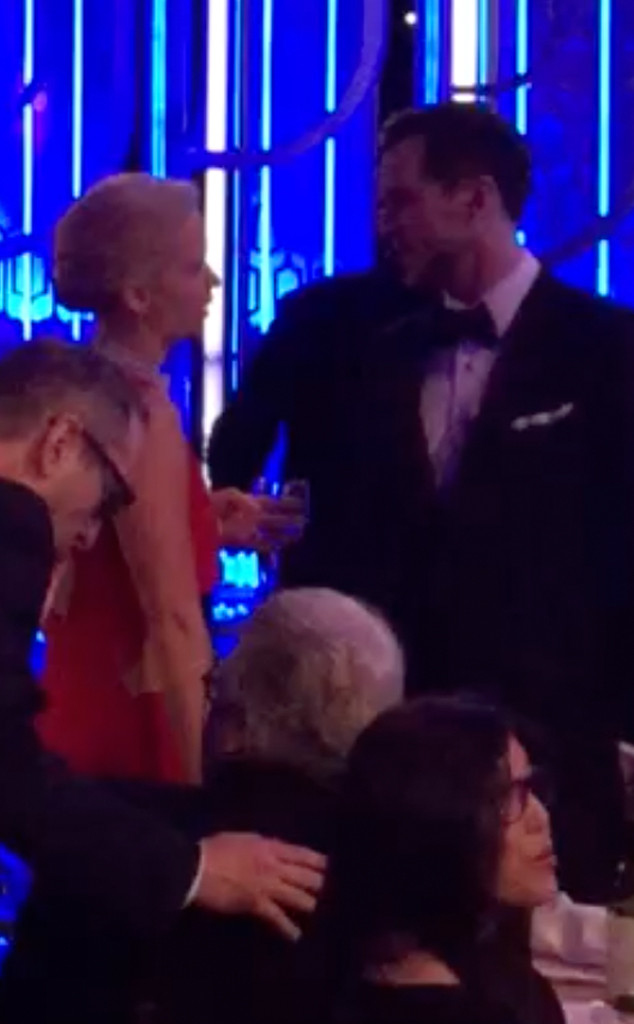 E!
There doesn't seem to be any bad blood between these former lovebirds.
Aside from getting all glam for the award shows (and possibly taking home a statue), there's another thing many stars have to look forward to with these shows—running into other celebs who you haven't seen in a long time. And that includes an ex-boyfriend. So awkward, right? Yeah, but not in this particular instance.
Jennifer Lawrence and ex Nicholas Hoult reunited at the 2016 Golden Globes tonight at the Beverly Hilton Hotel, and while it'd be very juicy to tell you there were drinks thrown and yelling and a lot of drama, that definitely wasn't the case. The two simply chatted during commercial break and seemed perfectly fine.