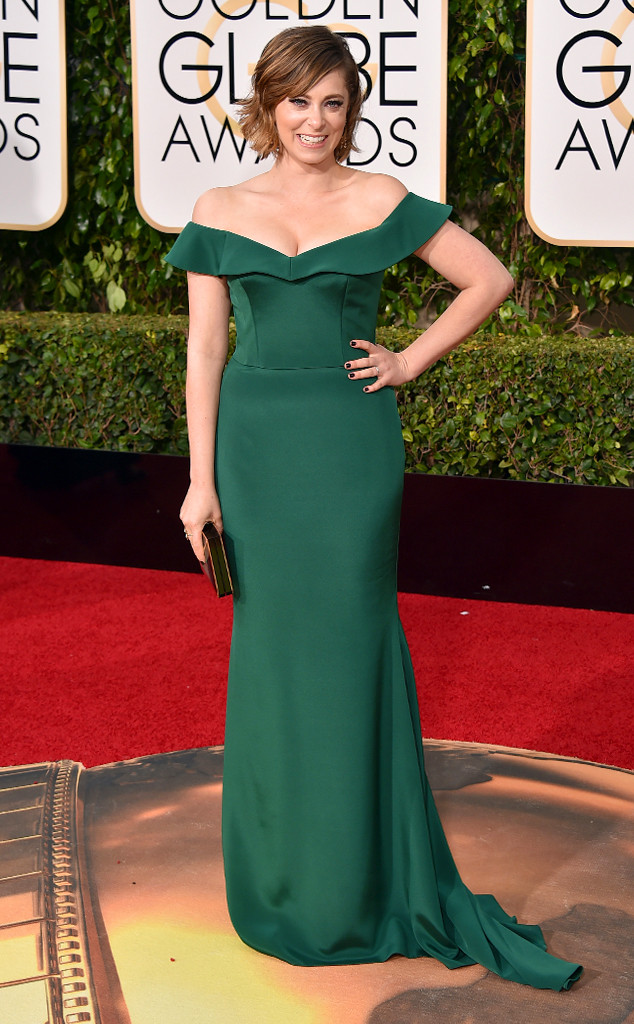 Jordan Strauss/Invision/AP
Crazy Ex-Girlfriend just got a little more Hollywood cred. Rachel Bloom, The CW show's co-creator and star, took home the Golden Globe for Best Actress in a TV Comedy or Musical. This was her first win and first nomination.
The 28-year-old beat out last year's winner and fellow CW star Gina Rodriguez of Jane the Virgin, Lily Tomlin of Grace and Frankie, Jamie Lee Curtis of Scream Queens and awards favorite Julia Louis-Dreyfus of Veep.
Bloom took the stage in tears. "Oh my god, oh my god," she shouted. "Guys, guys, I'm just going to talk to you like people and talk to you like I'm not on TV."