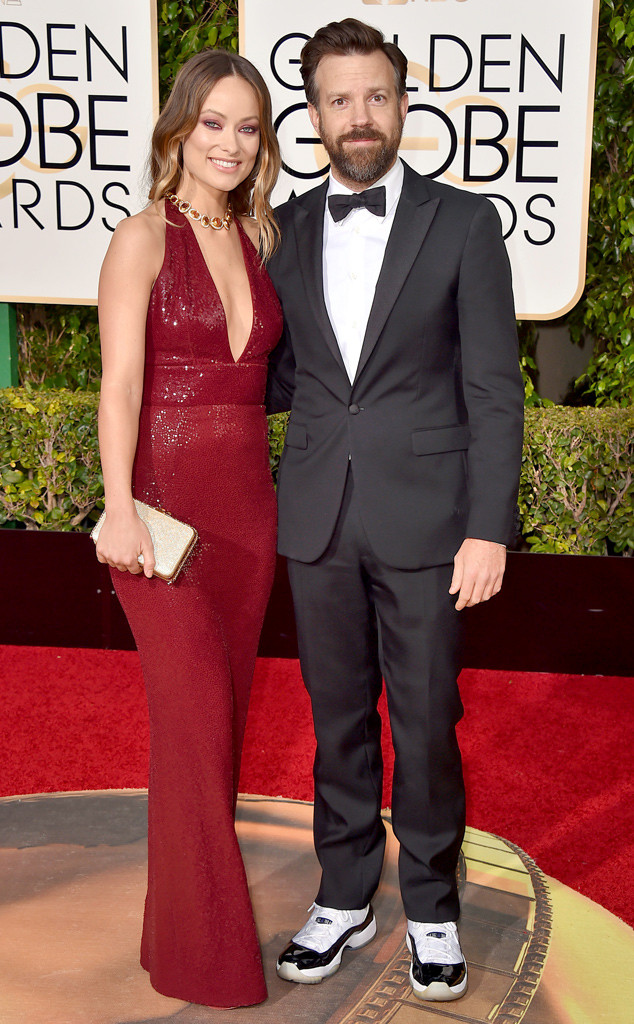 Jordan Strauss/Invision/AP
Olivia Wilde and Jason Sudeikis are enjoying a parents-only date night on the 2016 Golden Globes red carpet while their son Otis is home with a babysitter.
The engaged couple stopped by to chat with E!'s Ryan Seacrest Sunday before the Globes, where Wilde will be presenting during the award show.
The last time the stars stopped to chat with Seacrest, Wilde was expecting the couple's first child together.
"So pregnant," Wilde told Seacrest. "I was 6 months pregnant."
Their son Otis Alexander was born in April, which means Wilde & Sudeikis had to find someone to watch after their little one for the night.