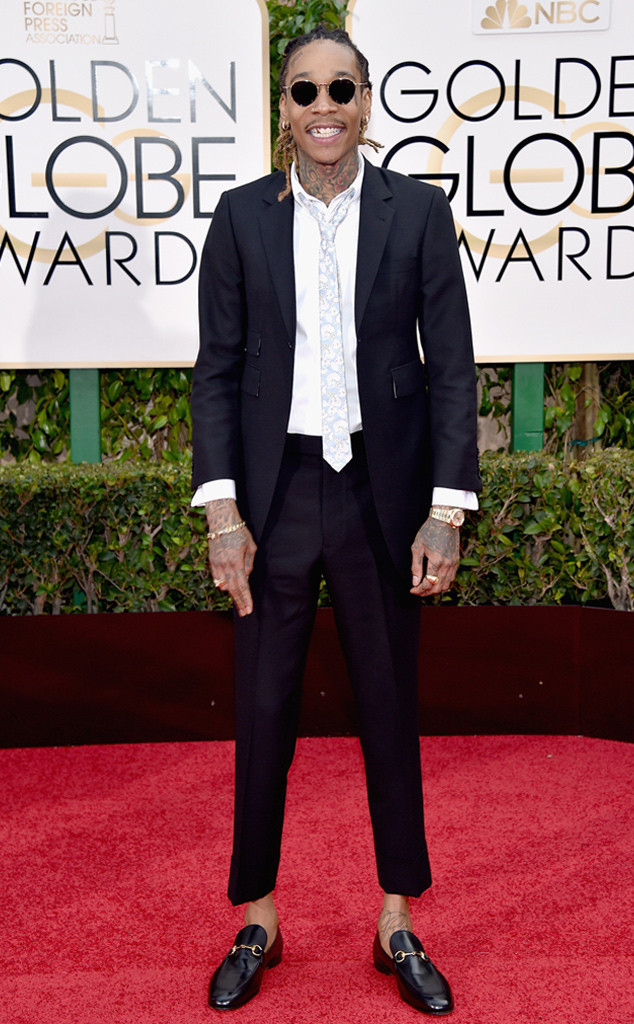 Getty Images
Wiz Khalifa is in uncharted territory.
While chatting with Giuliana Rancic on the red carpet at the 2016 Golden Globes, the rapper described how he was feeling about his first-ever Golden Globe nomination for his hit song "See You Again" from Furious 7.
"Crazy as heck!" he said. "But I'm dealing with it."
So, what was the secret behind the single's unbelievable success?
"It's a great song for people who are going through something and need a little bit of motivation and need to know that everything will be alright," Wiz explained.