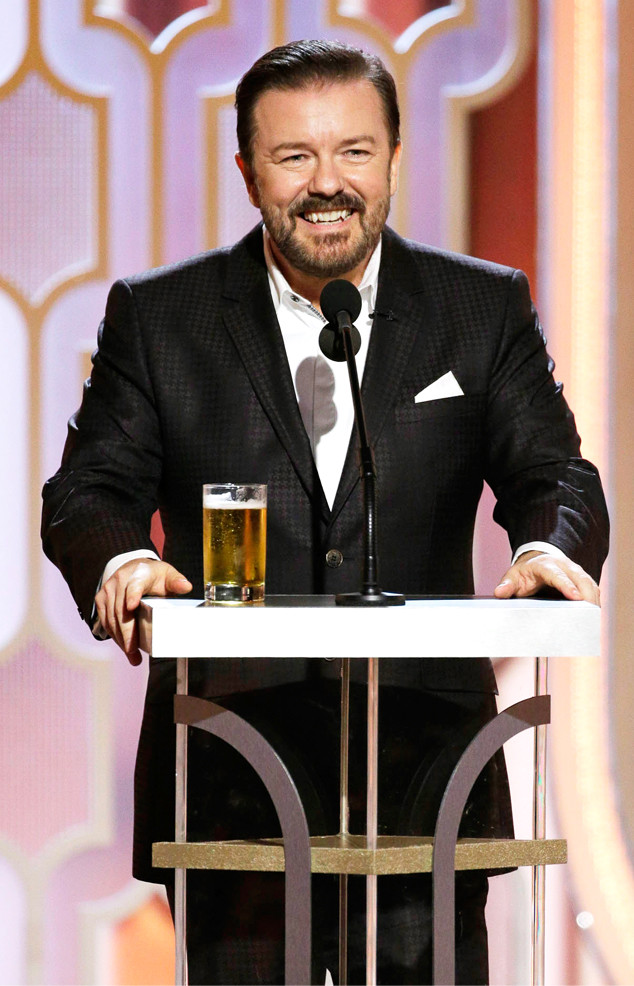 Paul Drinkwater/NBCUniversal via Getty Images
Well, this is exactly what we expected. And yet, Ricky Gervais still managed to draw shocked gasps and awkward laughter during his Golden Globes opening monologue.
From jabs at Caitlyn Jenner to digs at Jennifer Lawrence the veteran Globes host made good on his promise to kick the night off with controversial jokes and rants. No one in that room was safe.
Here are the celebrities who got a good ol' fashioned Ricky burn during the beginning of the 2016 Golden Globes:
How he greeted the crowd: "You disgusting, pill-popping, sexual-deviant scum. I want to do this monologue and go into hiding, okay? Not even Sean Penn will find me. Snitch."
On Jeffrey Tambor Transparent's role: "What a role…he has to put on all that women's clothes and the hair and makeup and let people film it. That takes balls. So, I don't know how he does it. I really don't. I've seen his balls. They are huge and long. I don't know if he tucked them in the bra or does that thing when you push them out the back and let them hang out, like a bulldog? No one knows."