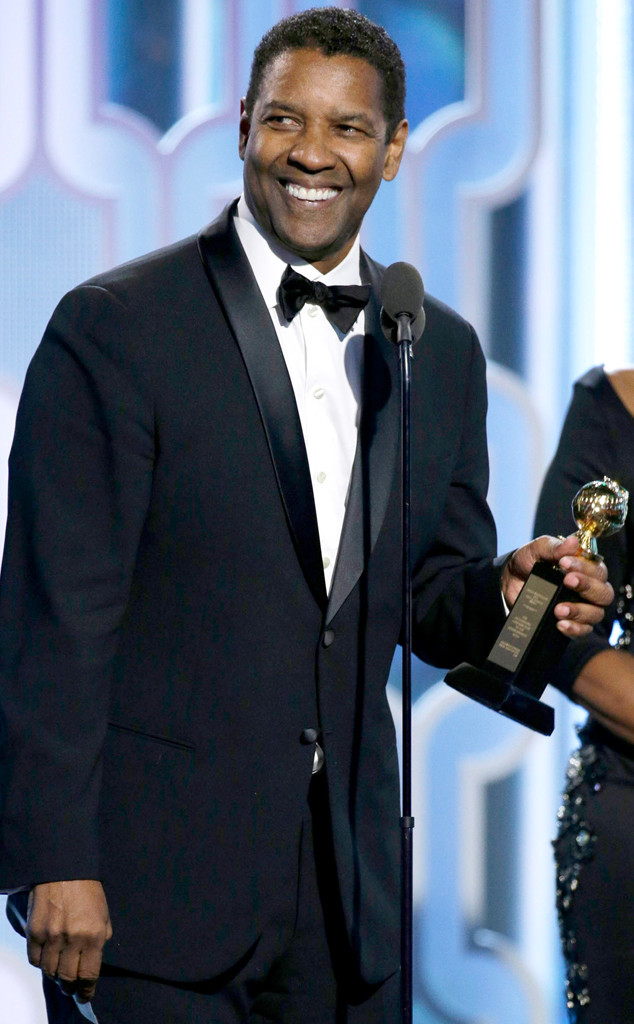 Paul Drinkwater/NBCUniversal via Getty Image
Denzel Washington killed it tonight, receiving the honorable Cecil B. DeMille award at the 2016 Golden Globes. Tom Hanks, presenting with a cold, introduced a touching montage reflecting on Washington's extensive career achievements. "The list is finite. The club is exclusive," Hanks said when talking about the honor of receiving the prestigious award.
The audience stood in applause to congratulate Washington upon his arrival to stage. "I lost my speech," Washington said as the crowd cheered. The actor thanked the Hollywood Forgein Press Association, Freddie Fields, William Morris Endeavor, his first agent, and his mother to name a few. While giving his thanks on stage, he and his wife joked about needing their glasses to read his speech. "God bless you all, thank you," Denzel said at the end of his speech.
This is not the Washington's first award, however. Washington's career has earned him seven Golden Globe Award nominations and two wins. In addition to the aforementioned accolades, Washington has won two Academy Awards, one Tony Award, a BAFTA Award, two Emmy nominations, an NAACP Image Award and even a Grammy.