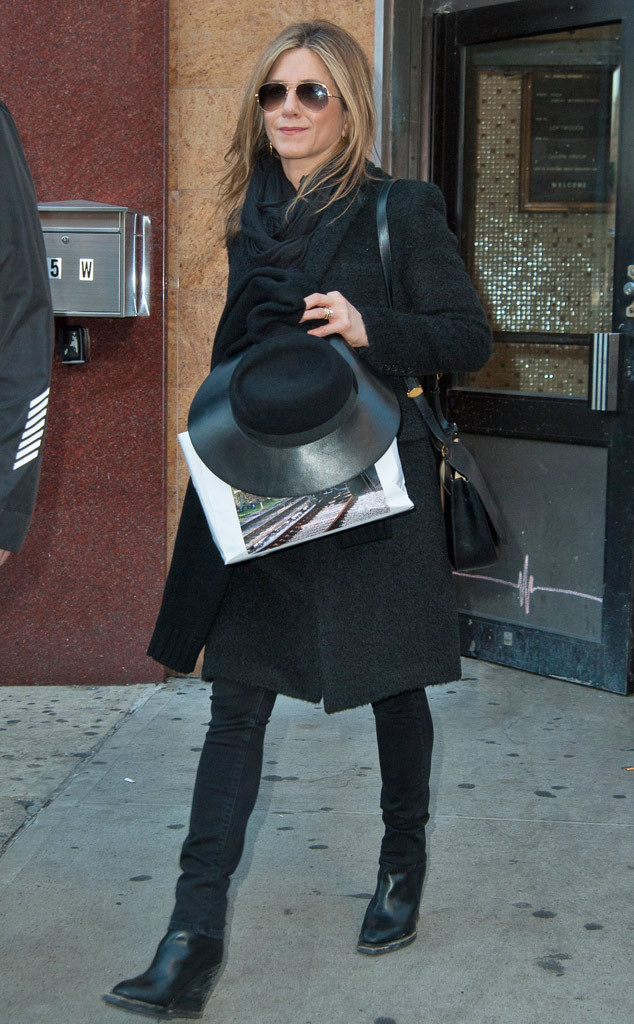 North Woods / Splash News
Consider Jennifer Aniston another person who is onboard the taco cleanse.
While interviewing with Yahoo Food, Aniston found out about the diet book that's sweeping the Internet, The Taco Cleanse: The Tortilla-Based Diet Proven to Change Your Life. The book describes a vegan diet plan that has people eating some sort of taco for each meal. Released in December, the book is written by taco "scientists" Wes Allison, Stephanie Bogdanich, Molly R. Frisinger and Jessica Morris, who claimed they lost weight after 30 days of eating only tacos.
"I'm riveted [by the Taco Cleanse]," Aniston told Yahoo Food after quickly Googling the book. "I can see that being something."
But let's be serious, we're all a little suspicious of the diet that truly sounds too good to be true. And Aniston is the same. "Isn't the corn tortilla, like, not that good for you?" she asked. "It's interesting."