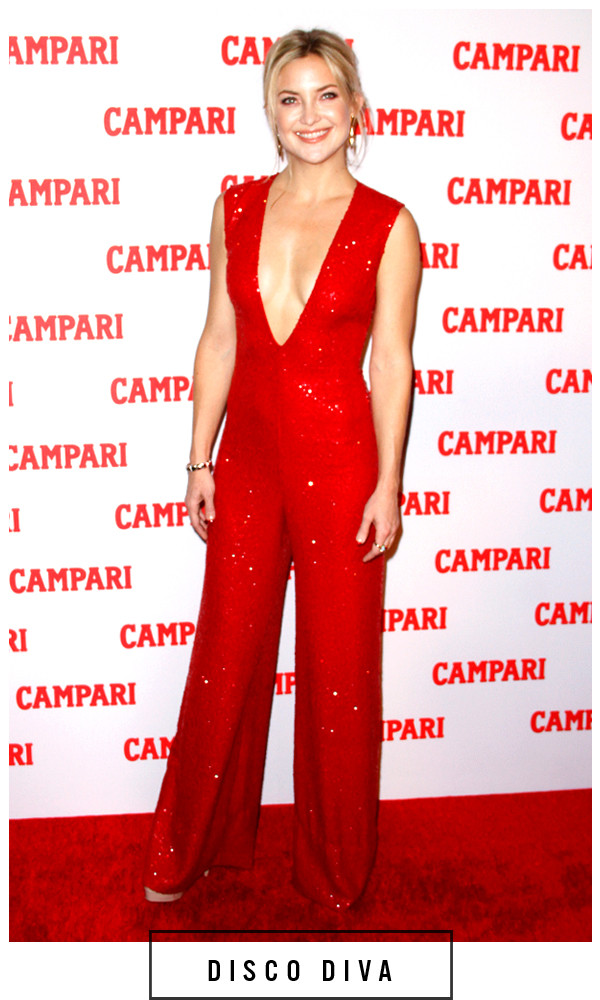 Donna Ward/FilmMagic
Kate Hudson sure knows how to rock a good jumpsuit.
Kate always knocks it out of the park, and we especially have to commend her for her consistency and mastery of cool-girl style over the years. One wardrobe mainstay, especially as of late, for Kate: the jumpsuit.
Even in a flashy, red version Kate manages to maintain her signature, boho vibe. Off model, a deep-V, sequin-encrusted one-piece, quite frankly, looks a little costume-y. To make it cool like Kate, let the jumpsuit do the talking, but offset it with trendy details. Metallic accessories are an instant update and a no-fuss, undone hair twist strikes a balance between casual and dressy.