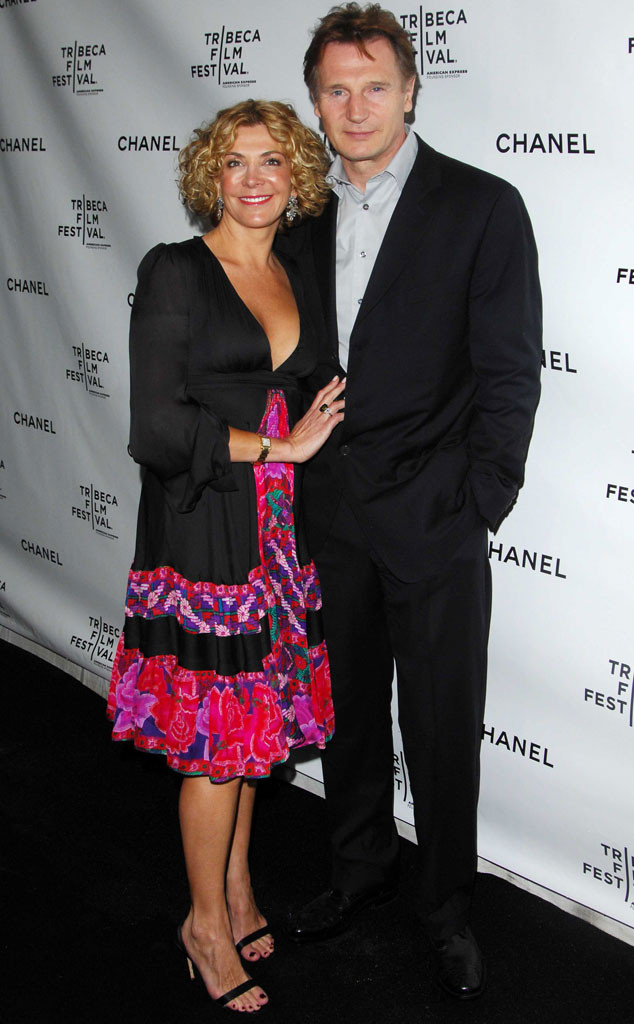 Brian Zak/Sipa Press via AP Images
As a member of one of the most endearing couples in Hollywood, Liam Neeson is revealing new details about the day he said "I Do" to his late wife, Natasha Richardson.
Married for 15 years, the Hollywood pair was a staple of public attention until the actress' untimely tragic death in 2009.
Silent for several years later regarding their relationship, the Taken star has recently been forthcoming about his private life with the British beauty.
In an interview on Radio Andy, Neeson time-traveled to his wedding day, which he revealed included a sentimental surprise performance of their wedding song—Van Morrison's romantic ballad "Crazy Love"—by Richardson.
"Behind my back, Natasha had been taking singing lessons to sing it to me," he shared with John Benjamin during a broadcast of My Favorite Song. "After the ceremony we were all going out to start the night's festivities and she grabbed the microphone and she sang me this."