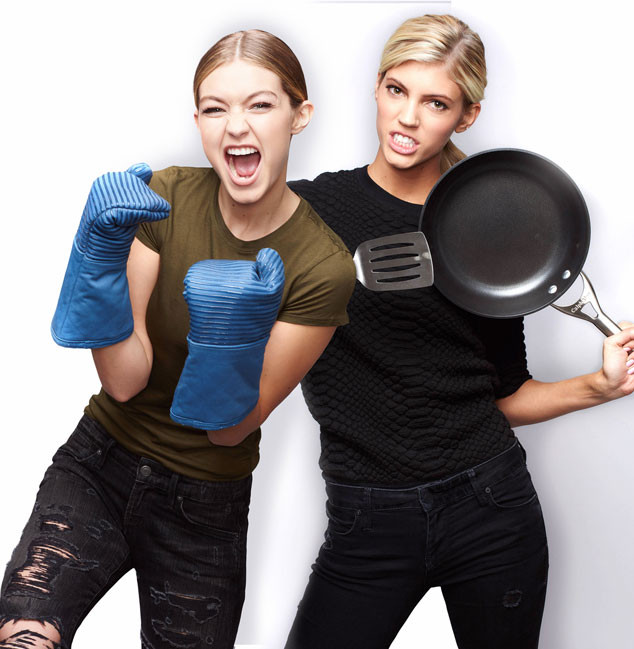 Michael Becker/FOX
Gigi Hadid and Devon Windsor are moving from the runway to the kitchen in Fox's Masterchef Celebrity Showdown, and E! News has an exclusive first look at the international supermodels in their cooking face-off.
The two Victoria's Secret model besties are competing against each other and testing their culinary skills as they raise money for Global Lyme Alliance and St. Louis Children's Hospital, respectively. They'll be joined on the special by other celebrity pairings competing for charity, including Empire costars Kaitlin Doubleday versus Ta'Rhonda Jones, two married couples (Terry Crews and Rebecca Crews versus Boris Kodjoe and Nicole Ari Parker), and Masterchef winners versus Masterchef Junior vets.
The Crews family is raising money for the Polaris Project, while the Kodjoe-Parker family chose Sophie's Voice Foundation. Empire's Doubleday is representing Best Friends Animal Society, while Jones chose the Brady Campaign to Prevent Gun Violence.
Masterchef winners Luca Manfe, Christine Ha and Claudia Sandoval are playing for Los Angeles Regional Food Bank when they battle season four Masterchef Junior contestants Addison, Amaya and Zac, who are competing for Food on Foot.