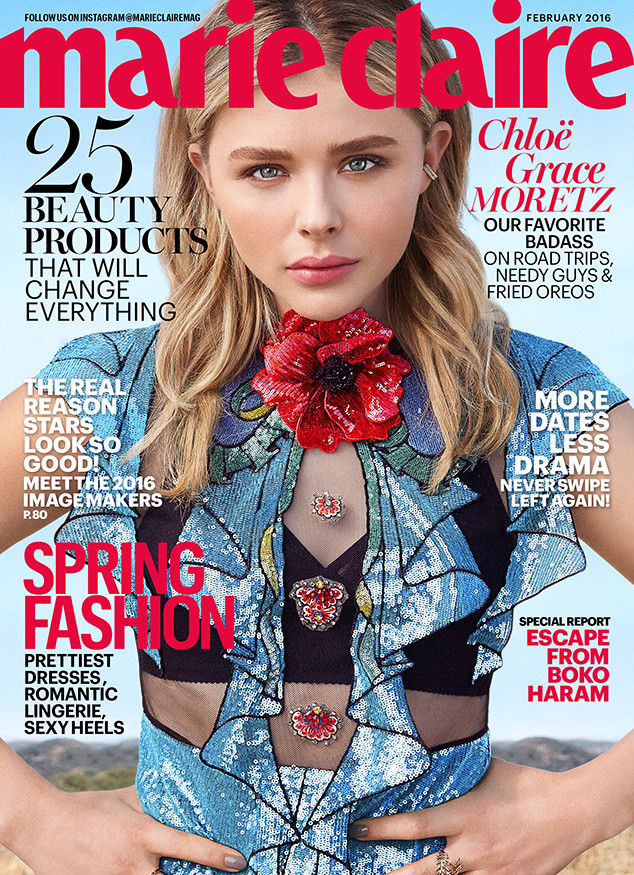 Karl Taro Greenfeld
Even movie stars have insecurities.
It seems obvious, but sometimes people forget that behind the lens, celebrities have feelings, too. As Chloe Grace Moretz admits in Marie Claire's February issue, she let her insecurities get the best of her while filming 2013's Carrie. The actress admits she would obsessively read and believe criticisms on social media. "I felt fat; I felt not pretty. I felt like I didn't really know who I was. I was so confused; I was scared. I had bad acne," Moretz recalls. "I felt incredibly insecure."
Moretz was already tough enough on herself without the added scrutiny. Raised by a single mom, the teen star says her parents' divorce "toughened" her up at an early age. "It made me harder on myself. [It] was as heavy as you can get to dismantle a family, for sure. He just left, so it's like you have to fend for yourself…When you're betrayed by someone that is a bloodline, you start to beware trusting people and to protect yourself at all costs," she tells the magazine of her attitudes towards men. "For a long time, I did that too much. I wasn't letting people in."