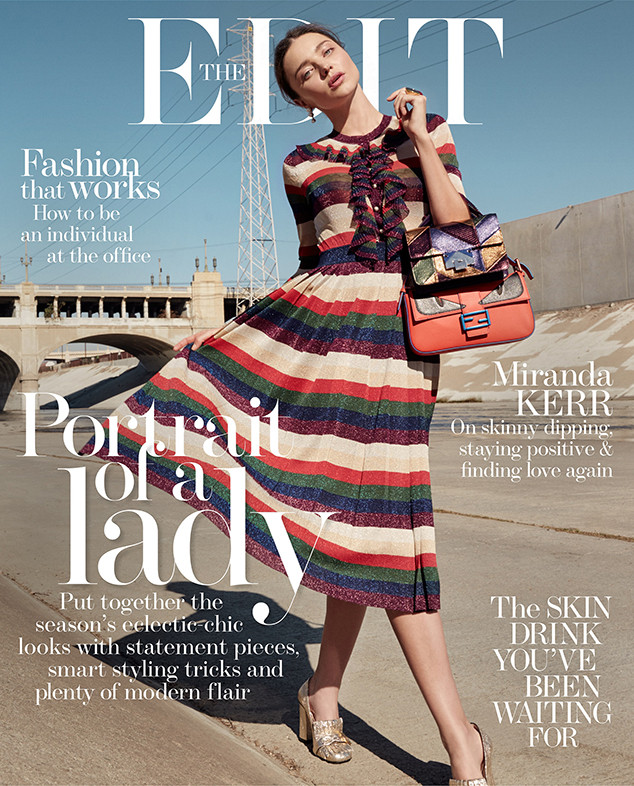 Photograph by Yelena Yemchuk and courtesy of The EDIT, NET-A-PORTER.com
Miranda Kerr hasn't always been lucky in love.
As she recalls in Net-a-Porter's weekly digital magazine The EDIT, she was deeply affected by the death of her first boyfriend, Christopher Middlebrook. "I was 16, and it was really a turning point," the model says of losing Christopher, who died in a car accident. "I was depressed and went to a few therapists, but then I realized the only person who could help me was myself."
After her heart healed, Miranda went on to date finance broker Adrian Camilleri and musician Jay Lyon before falling in love with actor Orlando Bloom in 2007, whom she wed three year later and divorced in 2013. In spite of her splits, Miranda remains a hopeless romantic. "You can't close yourself off from love," she says. "I try to keep my heart open and not feel afraid."