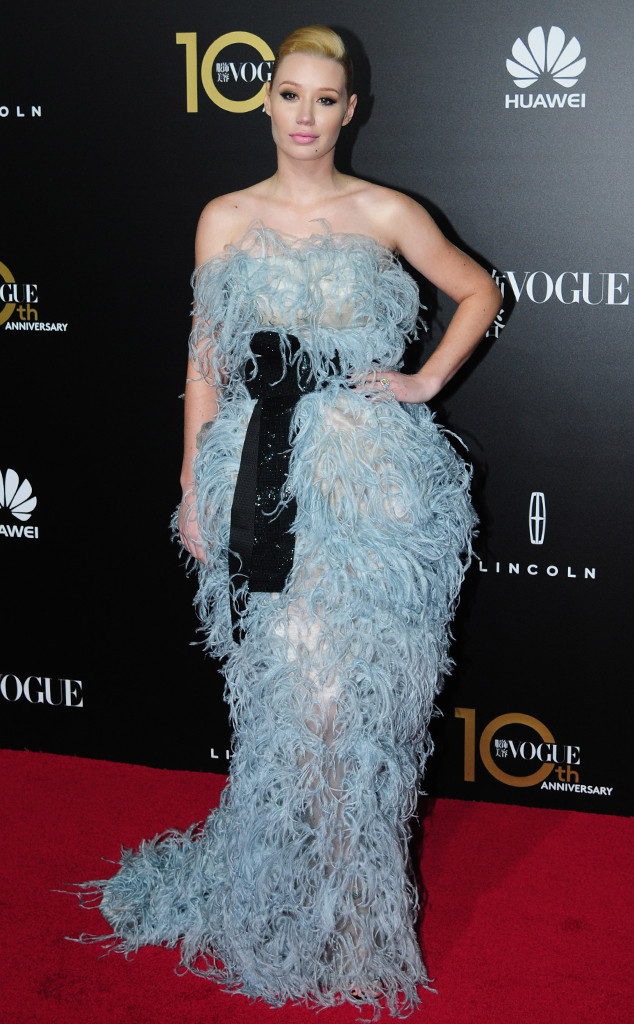 ChinaFotoPress/ChinaFotoPress via Getty Images
Iggy Azalea's so fancy—we already know!—but these new bridal sketches prove she will be the ultimate glamour girl on her wedding day.
The "Fancy" rapper gave a fans a revealing look at her upcoming marital style with a subtle Instagram shot of a sketch and fabric swatch. While a lot of details surrounding her upcoming marriage to Los Angeles Lakers player Nick Young are still concealed, this snap is a useful start to imagining Azalea's look on the big day.
To start, we know Giorgio Armani Prive is involved in the ensemble. While we don't yet know if he's the designer of the dress, the veil or both, it does seem she'll be dawning the designer's most esteemed haute couture label.
The selection would come as no surprise, considering the Grammy nominee has turned to Armani's label for many of her most important nights, including the 2015 Grammy Awards and most recently at the Vogue China Gala Dinner in Shanghai in a feathered periwinkle strapless gown.