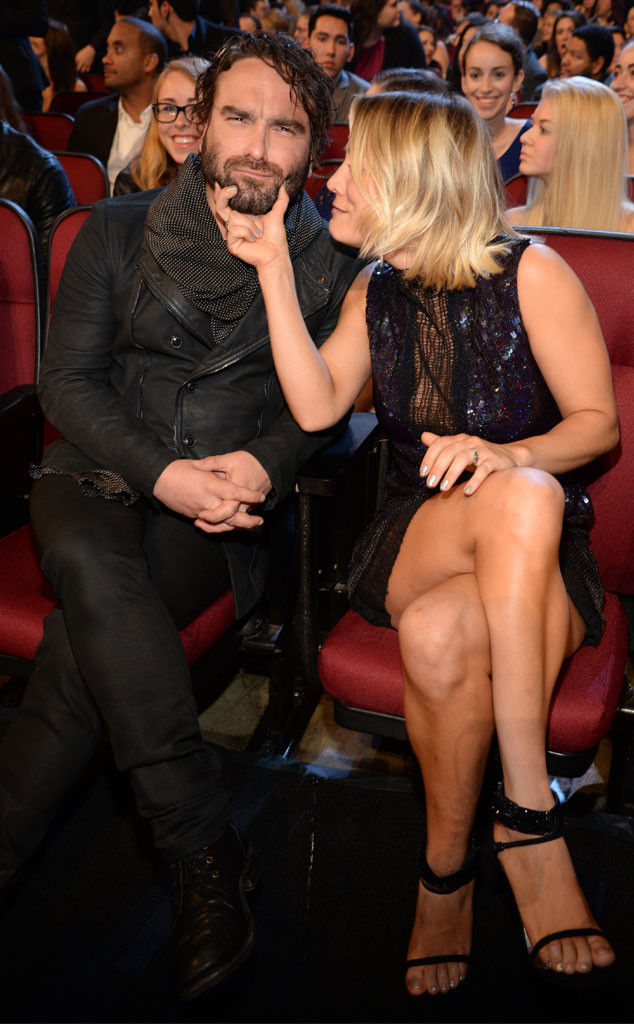 Kevin Mazur/WireImage
Kaley Cuoco and Johnny Galecki will always be close.
The Big Bang Theory co-stars had a blast at the 2016 People's Choice Awards Wednesday night, where they openly held hands and hugged backstage for photographers. The actors, who dated for two years until 2009, were just as handsy while sitting together in the front row during the CBS telecast.
Before fans read too much into the photos, know that the exes' current relationship is platonic and professional. After The Big Bang Theory was voted Favorite TV Show and Favorite Network TV Comedy, Cuoco shared two of the seemingly flirty photos via Instagram, writing, "Thank you for the @peopleschoice award!! Look how happy we are!! @bigbangtheory_cbs season9." The actress, ##, also put rumors to rest, saying Galecki, ##, is "#mydate" but they are "#notdating."