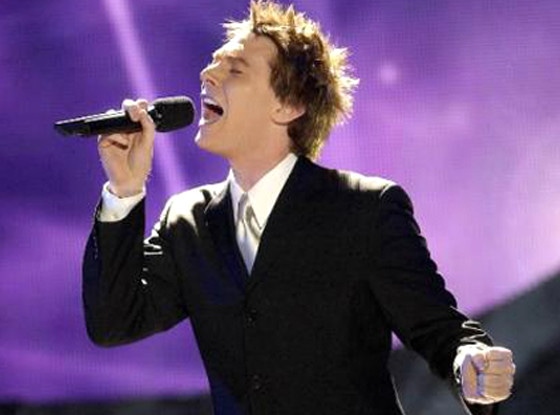 Fox
Clay Aiken is not impressed with the current American Idol judges, and he has made that very apparent on social media. The season two runner-up, like many people, set his TV to Fox on Wednesday night to watch the final season premiere of the long-running singing competition. But he apparently did not like what he saw.
"Watching @americanidol for the first time in a decade. You never know what you've got til it's gone," he wrote on Twitter. "Well... now I know why the ratings are down."
Yes, there was an adorable sleepy face emoji for extra shade.
Aiken was not taken with the judging panel for season 15, which includes the third season in a row of Jennifer Lopez, Keith Urban and Harry Connick Jr. They're no match for Simon Cowell, he lamented.
"Oh good Lord... those boring ass responses from the judges!? Where is Simon when you need him!? That guy need a hook to pull him off stage," Aiken added. "It's VERY clear now that @SimonCowell was the reason @AmericanIdol was a hit. I've watched root canals more entertaining than these judges."
Yikes! Them's fightin' words, Aiken.
American Idol's farewell season began with auditions in Denver and Atlanta, with a surprise appearance by little-known hopeful Kanye West and his supportive wife, Kim Kardashian. (Ever heard of 'em?)
The last-ever Hollywood Week will begin on Wednesday, Jan. 27, and the Top 24 semifinalists will be announced on Thursday, Feb. 4. The Top 10 will be named on Thursday, Feb. 25, and the grand finale (which will include a celebration of all 15 seasons) airs Thursday, April 7 on Fox.
Watch:
Seacrest Confirms Original Judges Will Return to "Idol"