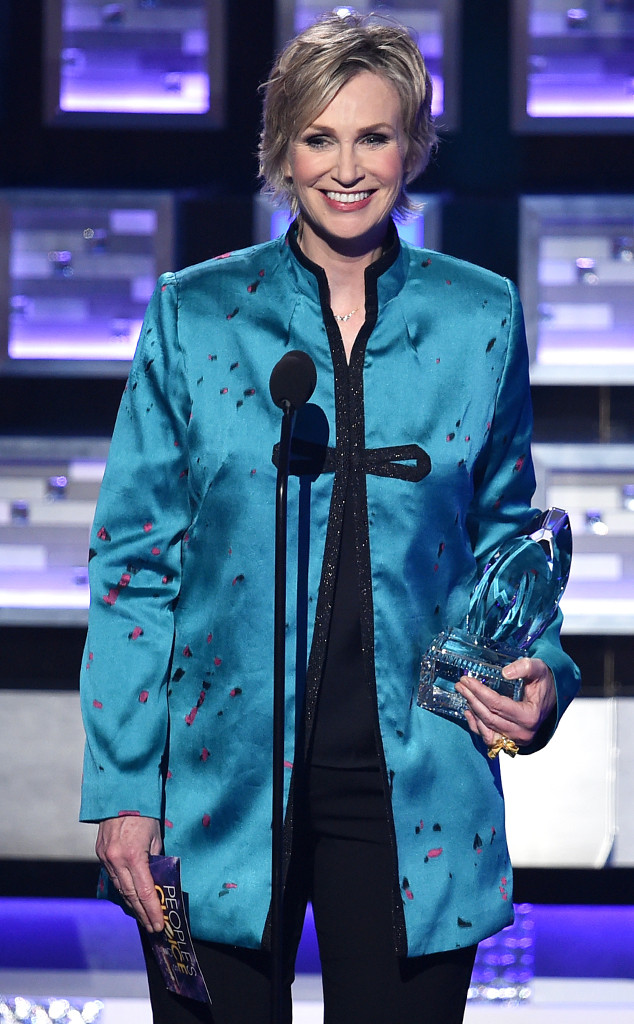 Kevin Winter/Getty Images
Who ordered a special rendition of "Shut Up and Dance" by Jane Lynch? The actress and tonight's host opened up the 2016 People's Choice Awards with a crafty performance of the hit Walk the Moon song with her own pop culture twist, and with the help of some background dancers, the awards show was in full motion.
It didn't take long before the jokes began, and of course, one of the first topics to poke fun of was Steve Harvey's infamous Miss Universe blunder. Lynch announced that there was going to be a new award for an actor who never won a PCA, but deserved to, and it went to...Tom Lennon!
Just kidding. He was the first runner-up. The award went to Miss Colombia! (Although, that wasn't actually Ariadna Gutierrez on stage, but someone who looked a lot like her.)