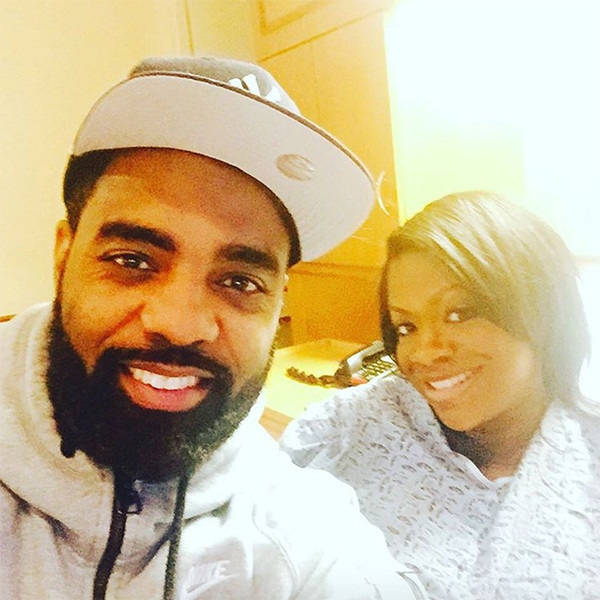 Instagram
Kandi Burruss' baby boy may only be a few hours old, but he's already made his debut on Instagram!
The Real Housewives of Atlanta star and her husband, Todd Tucker, announced the news on Wednesday morning, and Todd's daughter, Kaela, couldn't help but gush about her baby brother over social media.
Kae took to Instagram to share a photo while holding the little one in her arms and smiling from ear to ear. "January 6th 2016," she captioned the photo with a heart. "Love you forever and ever."
The reality star couple welcomed their son around 8:42 a.m. Burruss told People shortly after, "Todd and I have been waiting so long for his delivery and he is so very perfect."
It's a happy end to the couple's pregnancy story, admitting their newborn would serve as a "blessing for a new beginning."
In fact, Burruss revealed to E! News last April that she had started the process of in-vitro in hopes of expanding her family. Fast forward to July, and the couple was ecstatic to announce they finally were able to do so!
"We're so thrilled to announce the news of our bundle of joy, it's a dream come true," Burruss told E! News and Todd added, "Our daughters, Kaela and Riley, couldn't be happier about becoming big sisters."
Luckily, Burruss enjoyed an easy pregnancy and celebrated her baby boy with not one but two baby showers!
Watch:
Kandi Burruss Reveals Baby No. 2's Due Date