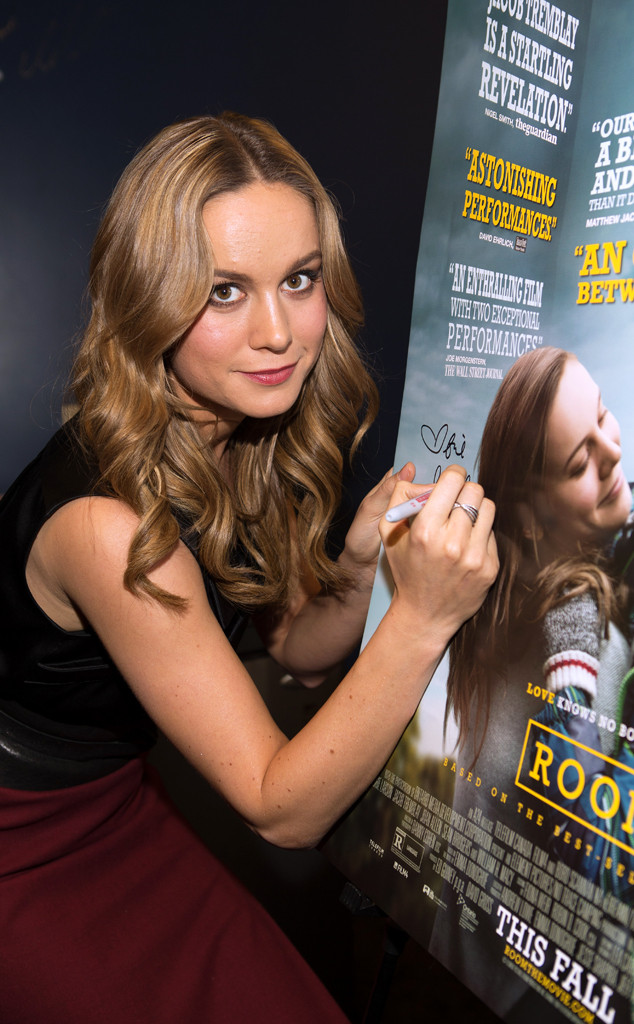 Katie Jones/Variety/REX Shutterstock
Now this is a Room we want to be in.
E! News caught up with awards season darling Brie Larson yesterday on the National Board of Review red carpet and we had to ask whether the actress planned to sit with her BFFs Amy Schumer and Jennifer Lawrence at the 2016 Golden Globe Awards this Sunday? And her answer was...

If she has any say in the matter, you bet!
The bombshell trio, all of whom are nominated for acting awards (including J.Law vs. Amy in the Best Actress in a Motion Picture, Comedy or Musical, category), are indeed hoping to buddy up at what would easily then be the evening's It table. And we must say, we hope these three get their wish! Just think of the quips, the pics, the boozy shenanigans that the Globes is known for…