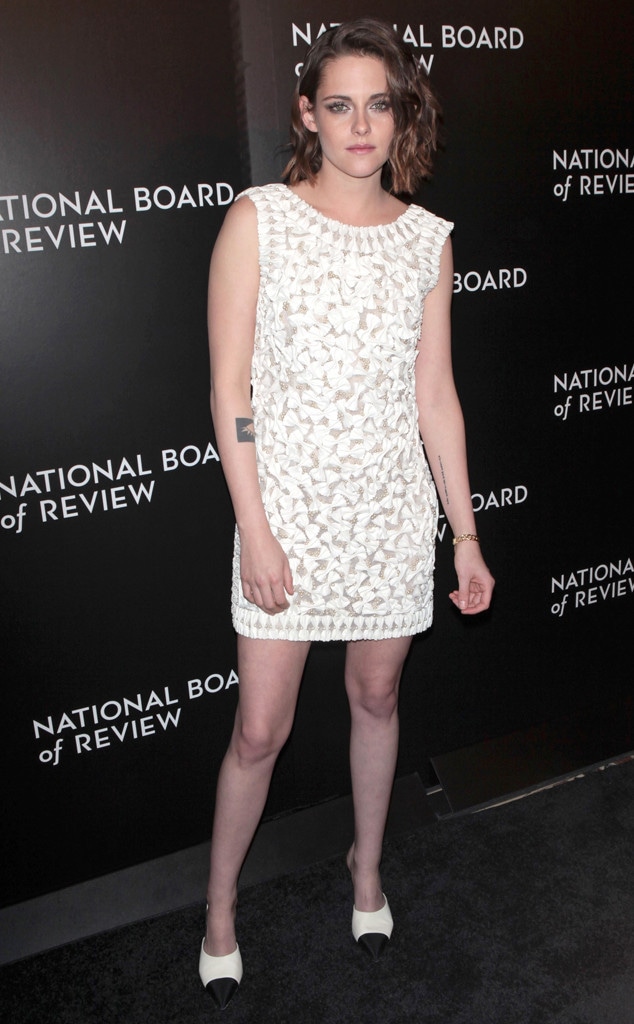 MPNC/AKM-GSI
Kristen Stewart has often threatened taking a break from Hollywood for a little while, but this time she's actually going to do it.
The American Ultra actress chatted with E! News at the National Board of Review Gala Tuesday night and admitted she's in some major need of rest and relaxation.
"I just worked all year on a bunch of different things. So right now I really don't want to work for quite a long time," she explained. "I really really tired myself out. I need a break."
Watch:
Kristen Stewart Wants a "Break" From Hollywood
As for any vacationing plans while she steps out of the spotlight for a bit? There is no other place K. Stew would rather be than at home.
"Yeah! A vacation in my living room," she laughed.
Speaking of her busy career, Stewart recently opened up in an interview with The Hollywood Reporter and dished on how she's grown into herself over the years, especially with her role in last year's Still Alice.
"I trust myself a little bit more," she told the publication. "When I was a little bit younger, I used anxiety and nerves, which I still have a lot of. It's just that I'm better at channeling them. I get better every time I do a job. It's getting more fun."
However, one aspect of her career that's not as fun and a big factor in her desire to take a break from Hollywood has been her loss of anonymity. She has now learned how to focus her attention away from the media in order to maintain her happiness.
"Focus on the fact that you're stoked 'cause you're doing the work that you want to do," she advises other young actresses. "It's literally mainly just about focusing on what makes you happy. And if losing your anonymity or whatever doesn't make you happy, then focus on something else."
Watch:
Kristen Stewart Explains How Emotions Inspire Her Work