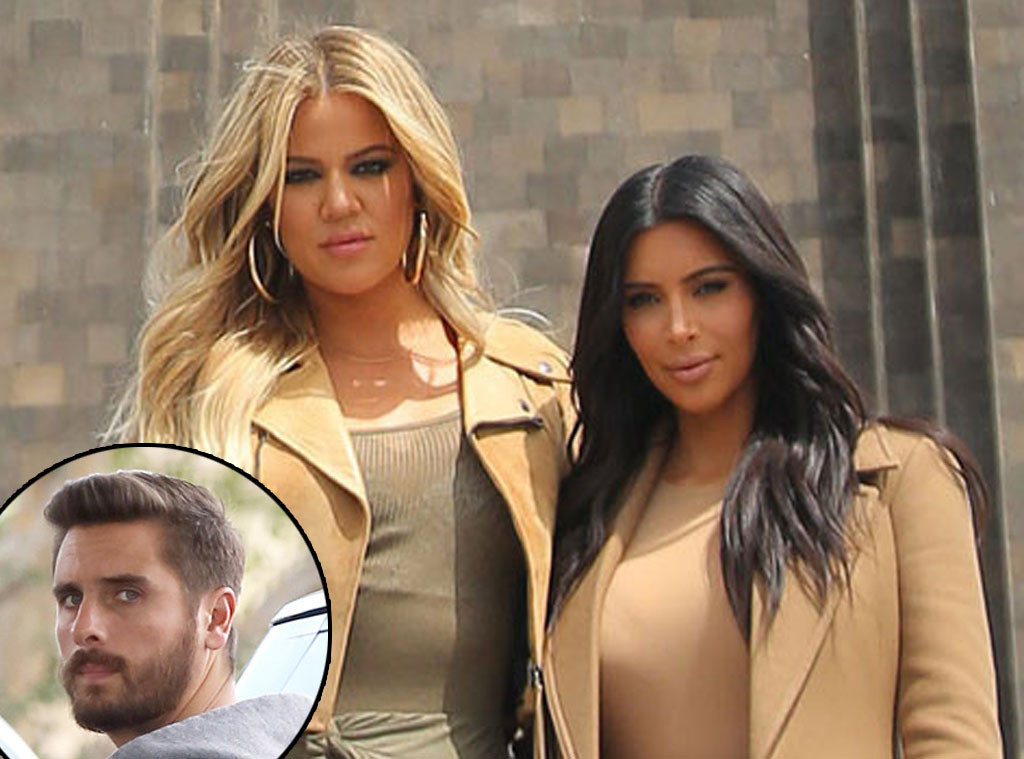 Brian Prahl / Splash News; GEVA/AKM-GSI
Scott Disick has a new girlfriend, and some people are not happy about it.
E! News confirmed yesterday that the 32-year-old reality star, who had a highly publicized split from Kourtney Kardashian over the summer, is dating Swedish model, Lina Sandberg.
And now we learn that her sisters Kim and Khloe Kardashian are not exactly pleased about this new couple.
"Khloe and Kim know about it and are pissed off because they are overprotective of Kourtney," a source tells E! News, adding that no one from the family have met Sandberg, because she and Scott are just "casual."
"None of them are taking it very seriously because it's just another random girl that Scott is seen running around with," the source continued.
"He's made it apparent that he's still not over Kourtney and would drop any chick if Kourtney decided to take him back."
Another source echoes similar sentiments, telling E! News, "At the end of the day, Scott wants his family back together. He wants to be back with Kourtney. At this point, anyone else is just a distraction."   
Meanwhile, a source close to Sandberg tells E! News, "She wants to protect him right now. She's very private and loyal. At this point, it's very casual. She likes him and he likes her and they're seeing where things go. She's well aware of Scott's past and knows 'he's going through a lot personally.' She's told friends he's a really good person."
The insider adds, "She insists this is not what she wants to be recognized for. She comes from a good family. Her parents are professors in Sweden and her sister is an attorney."
A source told us at the time of Scott's breakup, "Kourtney has always taken Scott back and been by his side, but now with three kids [Mason, 6, Penelope, 3, and Reign, 1] it has gotten old. Kourtney has to do what's best for the kids."
During an episode of Keeping Up With the Kardashians, Disick broke down and told Khloe, "I'm sure you guys have heard a lot of horrible things about me that I should have just been honest with but I was too ashamed that I was going to hurt everybody in this family and not just her.
"I've apologized to Kourtney a hundred times but I've never apologized to like all of you for letting all of you down and embarrassing you guys."
However, the former couple have been trying to get back on solid ground to build a better relationship between them for the sake of the kids. "Scott has been integrating back into the family and things are going really well. They're a family unit again," a source told E! News recently.
"When Kourtney talks about them, she says 'We.' It's no longer just her and the kids. It's all of them."
—Reporting by Sara Kitnick and Beth Sobol
A new episode of Keeping Up With the Kardashians airs Sunday at 9.m. on E!