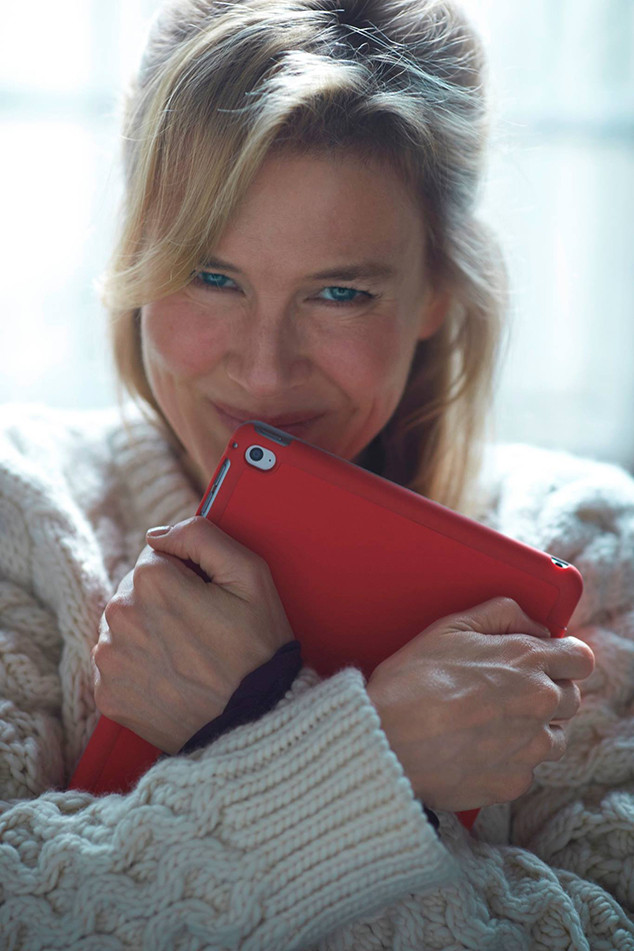 Working Title Films
Renée Zellweger, the star of the Bridget Jones's Diary franchise, is just as much out of the loop as the fans are when it comes to know who the father of her character's baby is. Starring in Bridget Jones's Baby, Zellweger revealed to the Sunday Express that producers told screenwriter Helen Fielding to write three different endings, all of which will be filmed so as to avoid spoilers.
The publication reports that each outcome features "different answers to the key questions: Who is the father? And who ends up stealing her heart?" Despite the extra work, Zellweger has no problem with the extreme secrecy on set.
"It's kind of brilliant," Zellweger admitted. "None of the cast knows who fathered Bridget's baby or who she'll choose as her beau. The plan is to keep us all in the dark, right up to the premiere."