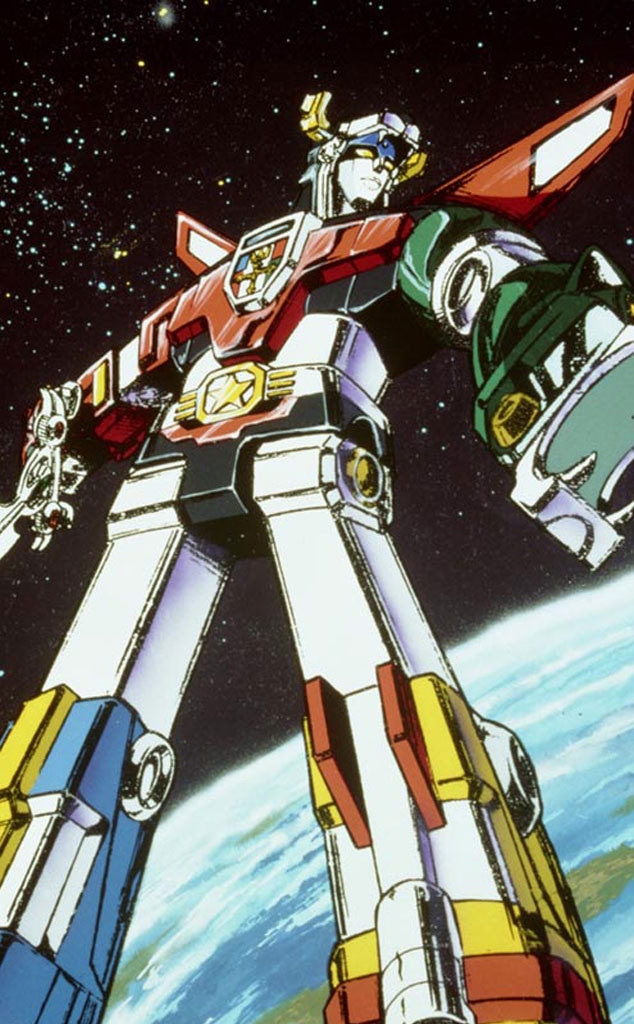 DreamWorks
The TV revival train continues, next stop: Voltron. Netflix announced it's bringing back the beloved cartoon from the 1980s as part of its expanded deal with DreamWorks Animation.
The reimagining of Voltron is set to launch in 2016. Another animated series is Guillermo del Toro's Trollhunters. Del Toro's series "will unleash a new, fantastical world wrapped around two best friends who make a startling discovery beneath their hometown."
"DreamWorks Animation is synonymous with great storytelling that families around the world enjoy," Cindy Holland, vice president of original series at Netflix, said in a statement. "It's with great pleasure that we expand on an already successful relationship with DreamWorks Animation to bring more premium kids and family television to Netflix members globally."
Under the new deal, DreamWorks will develop new original shows for Netflix, based on recent and upcoming feature films as well as other classic properties.
"This agreement adds to the incredible foundation we've built together with Netflix over a number of years across both film and television," Ann Daly, president of DreamWorks Animation, said in a statement. "We are proud to work closely with Netflix to continue delivering high-quality programming to audiences around the world."
Voltron is just the latest for revival-happy Netflix. The streaming service has rescued canceled shows such as Degrassi, Longmire and The Killing, stepped in to help fund The Fall and famously resurrected Arrested Development. Fuller House, a spinoff/sequel series to Full House, is debuting in February. Gilmore Girls is also rumored to be returning to life courtesy of Netflix. Plus a new The Magic School Bus series is on tap for platform. See what other pop culture favorites are getting rebooted and revived.
And this isn't the first time Voltron has returned to life either. A 2011 NickToons series, Voltron Force, lasted only one season. The classic cartoon, which originally aired from 1984-1985, featured a team of pilots whose five robot lions assembled into Voltron, a giant super robot.
Does Netflix's Voltron revival give you all the nostalgia feels?